In all my prayers for all of you, I always pray with joy.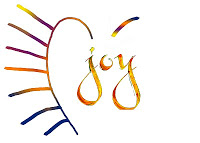 I always pray with joy
Ok Lord, that is not entirely true for me.  I do not always pray with joy in all of my prayers.
Maybe most of them.
Well, some of them.
To be honest, the majority of my prayers are not with joy.
The other emotions demand center stage – fear, anxiety, desperation.
Sprinkle in a little trust, devotion, and thankfulness – all waiting on the sidelines
I even express love – once in a while.
But joy?
Joy is an element often missing. That makes me sad.
Lord, help me remember to pray with joy each and every time.
Joy is Your essential ingredient that makes the bread rise. Joy is the yeast that ferments and grows the batch. I need Your joy.
Whenever I approach Your throne, may joy be the first and last taste on my lips.