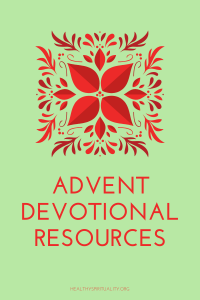 Christmas is fast approaching but first Advent.
Advent
Advent is the four weeks before the celebration of the birth of Jesus. December 1 is the first Sunday in this season this year and at our church, we will light the first of the four candles surrounding the white Christ candle. The candles symbolize joy, hope, peace, and love.
This time before Christmas is a time of anticipation and waiting for the gift of this holy season. If we pay attention, God will surprise us with his presence. If we wait in stillness, we will find him in unexpected places like a manger in Bethlehem.
"Advent, like its cousin Lent, is a season for prayer and reformation of our hearts. Since it comes at wintertime, fire is a fitting sign to help us celebrate Advent. If Christ is to come more fully into our lives this Christmas, if God is to become really incarnate for us, then fire will have to be present in our prayer. Our worship and devotion will have to stoke the kind of fire in our souls that can truly change our hearts. Ours is a great responsibility not to waste this Advent time."
Edward Hays
Honoring this time by our attention and slowing down prepares our hearts for Christmas. Celebrating this time slows us down to recapture what we are seeking – Emmanuel – God with us.
Here are some previous thoughts about Advent from another year's post.
Advent Devotional Resources
Reading a specific devotional for the Advent season is a wonderful way to slow down and enjoy this time of year.
Here are some recent devotionals I have discovered:
Low – An Honest Advent Devotional by John Pavlovitz. 
This is a new book and I am meeting with a local group to discuss and use its discussion/reflection guide. Low includes 29 reflections on life, faith, belief doubt, peace, and justice.
A small book, easy to carry in your purse or pocket earns its title by "seeing these accounts from the ground level, to imagine how they looked and felt from the low places of people's ordinary lives… it is divinity coming low to inhabit humanity…Advent is not to escape this place to an elevated heavenly a sanctuary somewhere it is to bring heaven down. This is really good news for us here on the ground."
The reflection guide has some great questions to deepen prayer and journaling and I am looking forward to spending time with God with these words this year.
Jesus Calling For Christmas by Sarah Young

Many of you are probably familiar with Sarah Young's well-known devotional series Jesus Calling where each entry is written as if God were writing/speaking directly to you. A beautiful way to imagine our time with God.
This book shares selections like her previous books but all Christmas based and includes many Bible passages also.  It is a beautiful book that would make a delightful gift/stocking stuffer.
"I am your Best Friend, as well as your King. Walk hand in hand with Me through your life. Together we will face whatever each day brings; pleasures, hardships, adventures, disappointment. Nothing is wasted when it is shared with Me."
Unwrapping the Names of Jesus – An Advent Devotional by Asheritah Ciuciu


This devotional contains a daily reflection on different names of Jesus from scripture such as Word of God, King of Kings, Light of the World and Lamb of God.
Each week has a theme: hope, preparation, joy and love and a thoughtful introduction to each week, followed by daily reflections on the names of Jesus. I like how she structures the weekly intro: open with a simple prayer, light a candle, read a verse aloud, listen to a question and ponder your response, discussion questions and a hymn suggestion for the week. Daily there are questions and prayer and suggested additional Bible passages to read.
Another small size book to slip into your pocket to take along with you. I was also delighted to read the author lives in Ohio!
Hidden Christmas – The Surprising Truth Behind the Birth of Christ – by Timothy Keller. 

This is not a devotional like the others but offers a different background to this well-known story we treasure.  What can we learn from Matthew's list of Jesus' genealogy?  What deep lessons are hidden in Mary's response to the angel or the Wiseman asking about the newborn King?
A good book to pick up and read a part of when pondering the story of our Savior's birth.
Christmas Crossroads – 30 Devotionals for the Holiday Season – by me!


I am sneaking in the Advent Devotional book I wrote last year just in case a few of you didn't know I had this book available. I look at the different roads, intersections, and lessons we encounter during the Christmas chaos and ways to find peace, joy, and love of God.
Chapter titles include Road Construction Ahead, Unintentional Outcomes for Obstructed Intentions, the Intersection of Kindness and Love and Different Routes to Home.  Each reflection is based on a Bible verse, a story, a quote, questions to ponder and a closing prayer.
I hope these words bless you.
Also available is an Advent Resource Guide by clicking on the highlighted text.
What are you reading this Advent? How are you preparing for your heart for Christmas?