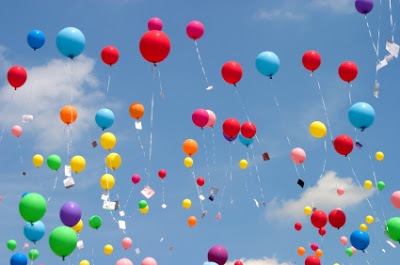 Release, Renew, Refresh
Jen Ferguson organizes a great community of Christian sisters called Soli Deo Gloria and Jen feeds us spiritually with thought provoking ideas and questions. Check out her blog,
Finding Heaven here.
The group's mission is "to encourage one another with words of affirmation and the love of Jesus. We seek to let each other in our lives, being real and vulnerable, so that we may be uplifted, refined, and grown in the body of Christ. As we receive, so we give, creating bonds of friendship and sisterhood."
Her latest question got me a-thinkin'.
What about the summer brought about a release of things ready to be let go, or a vacation that evoked a sense of renewal, or how do you long to be refreshed as the summer winds down and fall begins?
Release –
I am letting go of the busyness of a crazy summer schedule.
We have been blessed to have many opportunities to travel since April and to host family here. Wonderful times but to be honest, I am tired. I am releasing all of the tension of planning, packing and pursuing and now savoring the pleasure of the memories.
This summer I have stepped back, discerned and prayerfully resigned from several commitments.
I here by let go of the guilt of not being everything to everyone and not being perfect all of the time.
Renew –
God surprised me this summer. I think he specializes in surprises!
I sought a path within my church several years ago. The door was always closed and certainly appeared to me to be locked, sealed and permanently blocked.
But God knew when the time would be right and suddenly last June an opportunity to serve my church appeared. On June 19 I was commissioned in a service where my family participated, friends who share and formed my faith helped and God was honored. More than $500 was collected for our local food pantry.
God amazes me. And that wonder at his goodness renews my spirit.
Refresh-
The calendar may soon say September but summer weather will linger a little longer in Ohio. This time of year holds many chances for refreshing revitalization:
Sweet fresh tomatoes and peppers delight my taste buds
Colorful mums grace my front porch
The sounds of a small town Friday night football game fill my ears.
Yummy taste of cookies at Sunday School Rally Day and invigoration of the planning of small groups for October.
I have time yet to sit quietly in my backyard relishing the warmer weather and cooler nights.
New books wait on my bedside table.
Yes one more trip this year as we journey to New York to the Finger Lakes and a fun visit with friends in Cooperstown.
I plan to attend a spiritual workshop in October and have a night in a retreat center, listening to God with an open heart, Bible and journal.
The changing of the seasons welcomes a time of releasing, renewing and refreshing. A time to pause and appreciate the moments of life as they quickly fade away.  As Rose Kennedy once said,
Moments of release, renew and refresh.
Share a moment of release, renewal or refresh you experienced this summer.