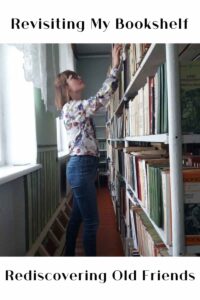 I do love books. My hubby says I have too many – I say let's just get a new bookshelf.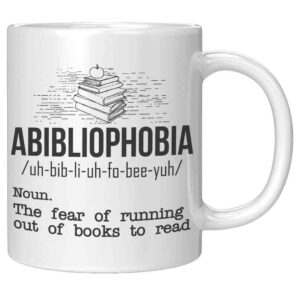 I was looking for a specific book a few weeks ago and came across a book I started but never finished. It called to me. Then another one. Then another. I made myself stop at small stack of six books – old friends wanting to visit. I longed to turn their pages once again. I needed to linger in their words. Their message summoned me back once again.
Whitney wrote on her blog a few weeks ago, "But if we truly love reading and love building a home collection of books, our shelves should fill us with JOY – yes, even all the unread books! What could more exhilarating for the true book devotee than shelves brimming with possibilities?"
Revisiting my bookshelf will be the featured blog posts in August. I will share a title, its theme, a few quotes, and a small reflection/application. Maybe I will periodically do this again later in the year. When I slowly took the books from the shelf it felt like I was holding treasure. I can't help to think that wisdom in these pages call to me for this particular time. And the excitement of possibilities!
This Week's Bookshelf Selection
Mere Spirituality – The Spiritual Life According to Henri Nouwen by Wil Hernandez
If you have followed this blog for any length of time you know I love Henri Nouwen. He is a lamplighter (read about lamplighters here), spiritual guide, and mentor for me. The author of this book, Wil Hernandez, has published several wonderful books on Henri and this is one. Its focus is living a heart filled life, one that moves from resentment to gratitude, from hardness to gratefulness.
"Every human heart longs to belong, to feel connected, to experience safety and a sense of at-homeness. None of these desires can be fulfilled on our own…God has given us a heart that will remain restless until it has found full communion. It is what God wants and what we want…God created in our heart a yearning for communion that no one but God can and wants to fulfill."
The book's basic question from Henri is this: What kind of spiritual life are we to embrace? The key themes in finding the answer are prayer, service, hospitality, and our identity in our hearts. Further readings, questions, and prayer are included at the end of each chapter.
The spiritual life according to Henri is three-fold: a life apart – spending time with God in solitude. A life shared – in and with community. And a live given – through service towards others.
One message I took from rereading this book is this quote: Henri wrote, "Our greatest trap in life is not success, popularity or power, but self-rejection, doubting who we truly are." I know I often get caught in the snare of doubt, not feeling good enough and discouragement. Sounds like Henri did too but recognized this as deception, and not from God. These beliefs are distortions that drain life and leave us empty.
"When I can accept my identity from God and allow him to be the center of my life, I am liberated from compulsion and can move without restraints. Reclaiming our center is tantamount to embracing our real identity as a beloved child of God."
Fellow Children of God, what books have brought you closer to our Creator lately?  What book on your bookshelf is calling you back to reread?