Want a long healthy life?
Researchers at Brigham Young University and the University of North Carolina at Chapel Hill gathered data from 148 studies on health outcomes and social relationships. They looked at every paper on this subject they could find. Their research ended up including more than 300,000 people.
What did they find? People with poor social connections had on average 50% higher odds of death in the study's follow-up period (an average of 7.5 years) than people with more robust social ties.
Friends keep you healthy.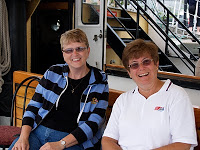 God created community to help us thrive in our health in all areas: physical, emotionally and spiritual.
I would add social health too.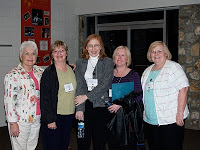 When I was in graduate school, drained physically and mentally from balancing work, parenting, and school, I resolved to do one action over summer break in all the dimensions of health to revive my spirit.
Physically, I walked at least three times a week.
Mentally I escaped the world of serious non-fiction and enjoyed good fictional stories. Spiritually, I journaled and carved out some time of silence and solitude with God.
Socially, I took the time to sit on the porch with friends, relaxing, talking, and just being together.

All these actions gave me the drive to finish that final year of school and I know the social interaction with friends was a key.
Too often we spent more time on to-do's and duties, and not on intentionally growing friendships.
I can live, exist, without friends but this study shows and my heart tells me – life is longer, healthier and happier with company of friends.
A few interesting quotes about friendship:
A friendship can weather most things and thrive in thin soil; but it needs a little mulch of letters and phone calls and small, silly presents every so often – just to save it from drying out completely. Pam Brown
In everyone's life, at some time, our inner fire goes out. It is then burst into flame by an encounter with another human being. We should all be thankful for those people who rekindle the inner spirit.
Albert Schweitzer

The bird a nest, the spider a web, man friendship
.
William Blake

When we honestly ask ourselves which person in our lives means the most to us, we often find that it is those who, instead of giving advice, solutions, or cures, have chosen rather to share our pain and touch our wounds with a warm and tender hand.
Henri Nouwen

How do you nurture friendship?  How does friendship nurture you?