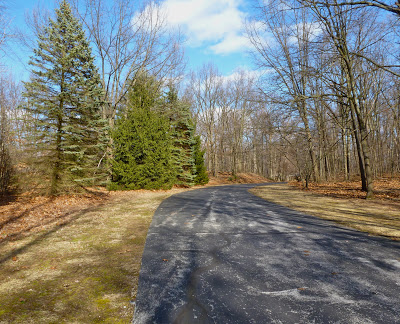 Silence? How well do you do with this spiritual practice? I attended a silent retreat for four days this past weekend. Now a few of you who know me more than just through this blog probably think I wouldn't last or would be expelled. Yes I do talk quite a bit.
But I figured out this was my fifth silent retreat! I find this type of spiritual practice to be one of the most effective disciplines for opening my heart and bringing me closer to God. In fact the few years I didn't attend one for more than 24 months, I missed them.  Now I try to get to one annually.
We arrived Thursday evening and have a talkative dinner together. After supper we meet as a group, sharing what we think God may be inviting us to experience the next few days. I have learned to let go of my expectations though. Often I will list in my journal questions I would love some insight to during my quiet time with God but then hold them lightly. Sometimes I hear answers; sometimes not.
We begin the silence Thursday evening then conclude on Sunday afternoon with a group sharing. Each day we do meet with a spiritual director to talk that hour about our experience.
During the silence, we spend time praying, listening, reading scripture, possibly reading other Christian material, walking and even napping.
It is amazing how the group bonds by passing each other in the hallway, saying a prayer for that person and eating together in silence, like a sacred communion. We slow down, eat at a snail's pace and savor each bite.  Food just plain tastes better at a silent retreat.
Why Silence?
Silence slows me down. This experience reminds me my identity isn't found in busyness nor my value in accomplishments.
Silence peels off the layers of the world, often exposing my raw hunger to be loved and to be soothed.
I dial back the world, tone down the chatter and bathe my soul in stillness.
Silence rinses away my worries, concerns, and troubles leaving a fresh renewing fragrance.
I quit drowning in noise and hear my own true voice and can listen attentively to God.
I refocus and am reaffirmed pointing me in the right direction on my life's journey.
I find courage in my vulnerability and deep surrender in an openness I didn't know I contained.
Silence brings me face to face with God knowing He is the Beloved and I am His. This cracks open the hard shell surrounding my heart to see His Belovedness in others.
I experience God so when I return to all the crazy noises of my mind and thunder of the world I know He is with me, even when I don't hear or see Him.
I honor Spirit and my spirit.
In silence my soul receives tender care in a safe and sacred space.
In silence, my ego-riddled resistance melts away into God's message, words, mercy, and love.
I silence I stand naked before my Creator and He accepts me.
In silence I finally hear my heartbeat reflecting each beat of His Holy Heartbeat.
In silence I am who I am, spending time with the amazing I AM.
Have you ever attended a silent retreat? How do you find silence in your life?
P.S. Here are two other blog posts I wrote mentioning this spiritual practice: