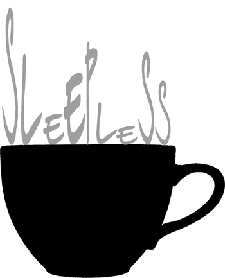 I couldn't sleep last night.
Moving to the front room, I snuggled under the afghan and tried to pray. My scattered mind drifted from the Lord over and over again, a result of crazy schedules and unexpected events this week.
Ok, Lord, at least I can thank You for this week.
At midnight I rise to give you thanks Psalms 119:62
Thank You for my kids' good news at work…for a safe drive home tonight….for willing friends who stopped by to help move a piece of heavy furniture…
Oh, look there is my IPod Touch. Let's play….
Yes, I lost focus once again.
Turning it on, I clicked on the Facebook icon.
Last message, just five minutes earlier was from my second daughter, Katie:
"Can't sleep again! Really wishes she could talk with her mommy!"
I wrote back. I am up too.
Immediately, she called.
Overwhelmed by fears of the unknown, out of control emotions, and a jumble of excitement, joy, and "oh, no, what have we done?" – Katie told me she is expecting twins.
Twins!
Twice blessed!
Dramatic change in plans.
She talked. 
        I listened… over an hour passed. 
                          Finally spent, we hung up the phone.  
Then the next hours – adrenalin restlessness – I returned to prayer.
Prayer for health for Katie and the two new ones.
Prayer for sense of peace for Katie and Austin as parents.
Prayer for 19 month old Kyla as she adjusts to siblinghood.
Multiple prayers, thanks, and praise spilled out.
Nighttime worship.
I prayed until I ran out of words.
Resting in His arms, I laid all concerns in His care.
Then drifted off to sleep….
At midnight I rise to give you thanks Psalms 119:62
Don't you think my being awake at just the moment Katie needed to talk was a God Nudge
?