March Madness

– the crazy time of year when basketball tournaments dominate many conversations. "

What is your bracket

?" become the enthusiastic question many spend hours pouring over.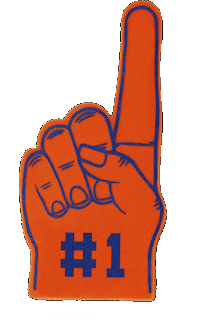 I am NOT a basketball fan – it probably one of my least favorite sports. Yet last weekend as March Madness progressed, I asked my husband about certain games, watched the closing minutes of a few, and quietly cheered when I heard two underdogs made it to the final four. Many of the top teams (including my favorite Ohio State) toppled out unpredictably out of first place.
These players play every game like it may be the last one they are ever in. Players who may never see any action, cheer with their entire being and know they are as part of the team as the star player. As the excitement grew, the interest in basketball became infectious. Many of us try to guess who will be number one when March Madness is finally over.
Makes you wonder how our spiritual lives would be like if March Madness become a Spiritual Year-round Madness.
Madness in this context is defined as a great enthusiasm or excitement. I love the word enthusiasm, a word that first appeared in English in 1603 with the meaning "possession by a god." The source of the word is the Greek, from the adjective entheos, "having the god within," formed from en, "in, within," and theos, "god."
Good thought to ponder this March: living with God within or being one with God. The Holy Spirit takes our simmering and turns it up to a rolling boil – that is spiritual enthusiasm.
If we lived with more enthusiasm, we would, like the players in March Madness Tournament, recognize that every day, every moment could be our last and we should play our best. We would know we were valuable team members whether making the final winning shot or praying from the sidelines. Our faith would be infectious. And we already know deep in our heart that God is number one and will never be toppled.
Enthusiasm is one of life's greatest qualities, but it must be practiced to become a dominant factor in one's life. There is real magic in enthusiasm. It spells the difference between mediocrity and accomplishment.
Normal Vincent Peale
Years wrinkle the skin. But to lose enthusiasm in life wrinkles the soul.  Anonymous
A prayer I have added for the month of March and for this Lenten season is this:
Fill me, Lord with your presence.
Defrost my frozen heart so the warmth of Your love permeates all I meet today.
May Your spiritual enthusiasm dominate my life.
Now that is the kind of March Madness I want to experience.