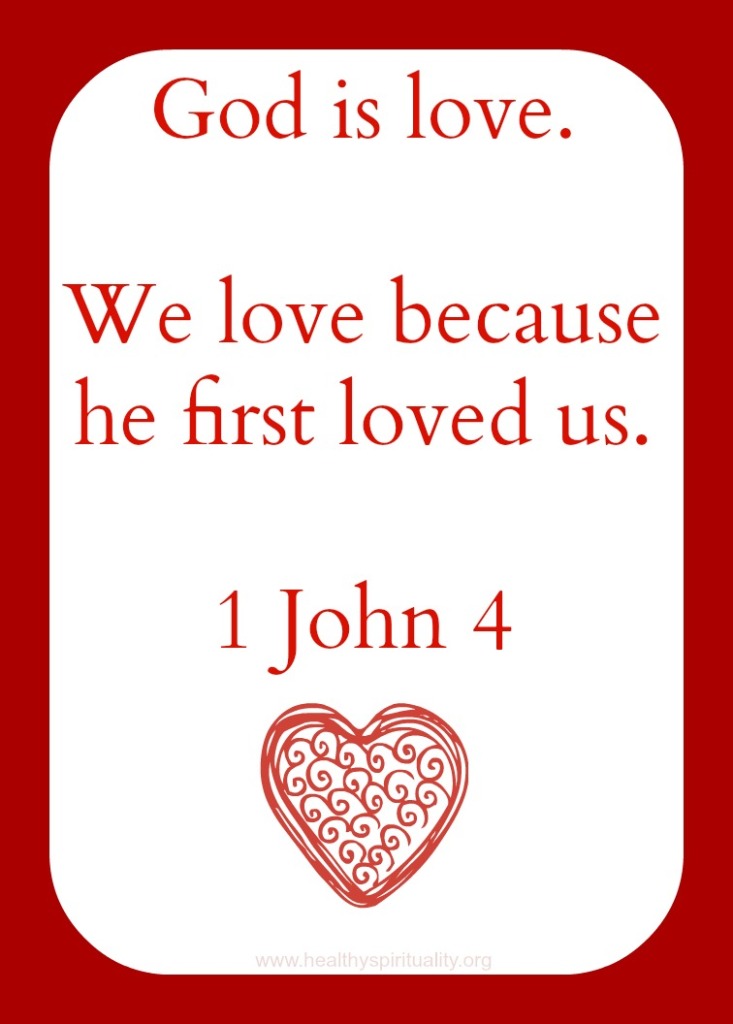 February 14 is Valentines Day. Made me wonder just who was this St. Valentine and why am I giving cards to those I love?
I remember having Valentines Day parties in school. We all exchanged small paper cards. There were certain cute boys I giggled when I getting one from them.
My hubby is good at remembering to buy me a card. We don't do much else to celebrate that holiday. One year he sent me flowers on Feb. 14 and then again next month on my birthday. When my son was born nine months later, he swore he was done with flowers.True story.
So I am curious and looked up some interesting facts about St. Valentine. I learned his story isn't very romantic at all. In fact sort of tragic:
Who was St. Valentine?
He was a priest in Rome around third century, a time the church was being prosecuted.
The emperor declared an edict that that prohibited the marriage of young people. This was based on the hypothesis that unmarried soldiers fought better than married soldiers because married soldiers might be afraid of what might happen to them or their wives or families if they died."
The priest married them anyway so was arrested, tortured and executed.
The legend goes that one of the judges who condemned him or perhaps one of his jailers had a blind daughter. Valentine prayed and she was healed and later wrote her a letter from prison, signed from your Valentine.
He was beheaded on Feb. 14.
Valentine's day has been celebrated as a lovers' holiday and a day of romance since the 14th century.
Why do we send cards
Believing that birds began to mate on February 14, people in the Middle Ages started the card tradition by sending love letters on that day.
In the 15th century, written letters slowly replaced singing and spoken valentines.
By the beginning of the 16th century, valentines were almost always written.
Early valentines were hand made on colored paper. Often they were tinted with watercolors and inks
The 1800s saw valentines made by factory workers. The workers painted black and white pictures.
By the end of the 1800s, the cards were made by machines. These cards were elaborately decorated with gold leaf, satin, lace and flowers.
In 1840, the first mass-produced valentine's cards where made in America.
Fifty-two percent of U.S. consumers plan to send at least one, according to one survey.
The Greeting Card Association says about 190 million Valentine's Day cards are sent each year. And that figure does not include the hundreds of millions of cards schoolchildren exchange
Anyway the tradition started or the legends emerge surrounding this date, what a great opportunity to tell the people important to us how much we love them. Too often we neglect this vital message or downgrade its meaning.
I hear stories all the time how people yearn deeply to hear the words "I love you" from someone significant in their life.
My mom would always sign her notes to me:
"I love you and so does God."
My dad would sign his love notes to my mom with the initials ILD, which in German stood for I love you.
So yes I bought my hubby a valentine – but a funny one, not a romantic, gooey-kissy face one.  And splurged and sent one to each of the grandkids cause it is fun to get something the mail when you are two and four.
And one more of all of you reading this post today:
Happy Valentine's Day!  Remember God surrounds you with his love every day.
" God is love…We love because he first loved us."
I John 4: 16b,19a
Who will you tell today that you love them?