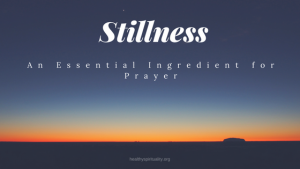 Stillness is not one spiritual practice that comes easy for me.
I fidget.
My mind wanders into strange and curious excursions.
My spirit hops around like water on a hot skillet.
Then suddenly I realize I am off to Neverland, not being still with God.
I thrive in getting things done. Is thrive the right word?  Maybe addicted/obsessed/focused is more exact. I love being busy/productive. Always having more to do. Accomplishing something. Anything.
To be still is not automatic for many of us. My "sit still" skillset slips and stumbles. Practicing stillness is hard for me. Anyone else relate to this?
Through Lent, I did keep up most of the time the practice of 15-20 minutes of Centering Prayer with God each morning. Being still with our savior refreshed my soul in new ways. Quiet before God helped me hear him deeply and connected with myself too. I gained a new perspective to happenings internally and externally. Peace and tranquility bathed my spirit.
The more I practiced stillness, my stillness muscle strengthened.
The greatest blessing connected with stillness is that we can hear eternity; we can hear the voice of the Eternal One as He speaks to our conscience.
Hallesby
What is Stillness?
Be still, and know that I am God; I will be exalted among the nations, I will be exalted in the earth.
Psalm 46:10
Stillness is quiet being with God. The body immobile. The mind slowed. The spirit open.
Stillness is unplugging from the noise of the world and the chatter of your ego.
Stillness is letting go of busyness. Our agenda. Our fears. Our requests.
Focus only on God. Enter his stillness.
Refresh your Soul through Stillness
How do we practice stillness?
I have created a cheat list for you to download – no cost – for 10 ways to refresh your soul through stillness. Just click the button below.
Here are a few examples:
Repeat Psalm 46: 10, slowly, dropping off a word at a time.
Be still and know I am God.
Be still and know I am.
Be still and know.
Be still.
Be.
2. Slow down and smile. Imagine God sitting with you, smiling back with you. Linger with God in the moments of the day. Over coffee. Glancing out the window. Washing dishes. Look up and smile. God is with us all the time.
3. I shared this mind trick I discovered last year on this blog but still find it very useful in intentionally practicing stillness. I wrote: "My thoughts run wild, especially when I am trying to be still. Ideas, plans, future happenings bounce all around and within me. Some people describe this as "monkey" brain. Swinging from one synapse to another, creating an environment overflowing of nervous energy.
Imagining monkeys didn't help me. I chose puppies.
Puppies? Yes, the chaos in my mind is a litter of cute, active puppies, yipping at my feet. I smile. I hush them. I "see" them slowing down and curling up for a nap at my feet. I smile again as I watch their breathing deepen as they snooze, quietly.
I know the puppies will be there when I return to work. Just right now, they are asleep, ready until I am ready to play with them again."
How does stillness refresh your soul? What helps you practice stillness? Let's share ideas with one another.
Don't forget my free download about stillness!