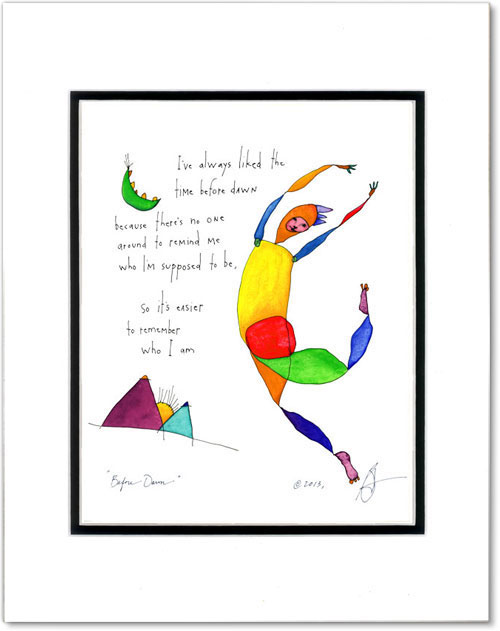 Artist and storyteller Brian Andreas creates amazing, fun and inspiring drawings and words.
I invite you to explore his work on his web site: StoryPeople.
I have two of his prints, full of colorful whimsy and several of his insightful books. They always make me pause and smile and remember what is really important.
Here are a few words of wisdom from him:
I've always liked the time before dawn because there's no one around to remind me who I'm supposed to be, so it's easier to remember who I am

Everything changed the day she figured out there was exactly enough time for the important things in her life.

I spent a long time trying to find my center until I looked closely one night & found it had wheels & moved easily in the slightest breeze, so now I spend less time sitting and more time sailing.
I am not being paid to endorse him; I just like his work and wanted to share.
What new artist/writer have you discovered lately?