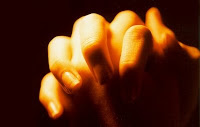 The Biology of Belief
Time magazine featured an article "The Biology of Belief" in their February 12, 2009 issue.  Some of the research findings are fascinating and support the growing body of scientific evidence that faith has a positive influence on health.
Pray and meditate enough and your brain changes permanently. People who pray and meditate over a long period of time have thicker frontal lobes than those who don't.

More than 6000 studies have been published since 2000 on the effects of intercessory prayer to heal the sick.

A University of Pittsburgh surgeon found that church attendance accounts for 2-3 additional years of life.

Seventy-nine of the nation's 125 medical schools now offer courses on prayer and spirituality
Now don't read this blog and think Time magazine was pro-religion in this article. For every study showing that faith makes a difference they found a quote to neutralize it. Still the longer I am in health care and on my faith journey, the more I see with my own eyes that belief in God makes a difference in all areas of health. 
God gives us many tools to enhance health on our path on this earth.  Tools like physicians, medications, and brains to discover ways to prevent, to diagnose early and to possibly cure illnesses. Add to this the skilled hands of the surgeon and calming hands of the nurse to make difficult times at least a little smoother.
But He also gives us faith. Faith is taking the next step not knowing the answer, but believing the promises of God.
Along with our belief in a superior being who created us and knows our bodies and our souls, he gave us faith communities. These groups give us support, education and encouragement – all impacting the health of our body and our spirit.
Perhaps Martin Luther had it correctly: "Pray, and let God worry."
Does faith make a difference in our biology?  What do you think?