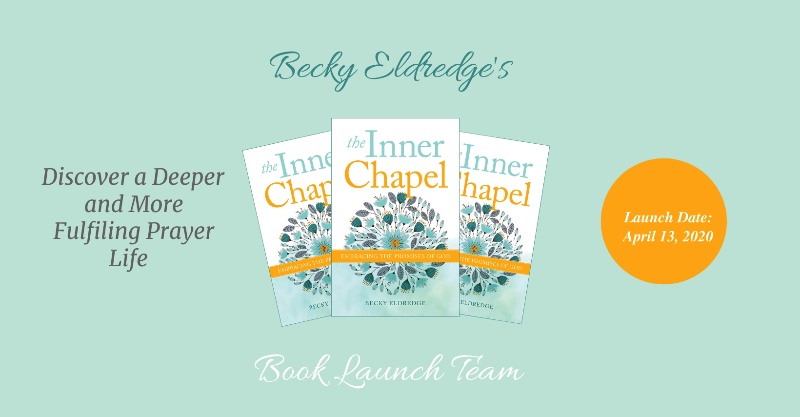 Are you aware of your inner chapel?
The idea of an inner chapel intrigued me and invited me into Becky Eldredge's new book, The Inner Chapel, just released this week.
She defines the inner chapel as "simply a place within each of us where God dwells and where we can meet God." This book then shares what this means and gives us insight and tools for this fresh idea of spiritual growth.
What a reassuring and welcoming image to hold and behold.
This is a deep book full of comfort, guidance, and invitation to come closer to God. Its words provide even more value in this time of uncertainty and fear. To know we are not alone, no matter where we are or what our circumstances are – God is with us.
The Inner Chapel is a book overflowing with God's promises and offerings of insights to new approaches to prayer. Promises such as:
We Are Not Alone
We have Shelter
We Belong to God
We are Fully Seen and Offered Mercy
We have a Companion in Our Suffering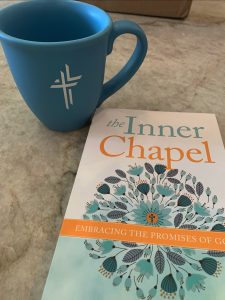 In our inner chapels, we find the place to understand our longing for God and God's longing to be in a relationship with us.  A space within us where God resides. A sacred place to pause for prayers and rest in an inner actuary for God.
Becky also teaches about St. Ignatius, a longtime favorite teacher of mine. Seekers of any level will enjoy how she applies Ignatian spirituality to our journeys especially in the area of discernment. She includes wonderful questions to explore as we seek the will of God such as What themes do I perceive about my life? What am I sensing God's yearning and desire is for me?
I love how she weaves in the story of her grandfather during his final days throughout the book. Grandparents influence our faith and lives so much more than we realize and inspire any of us in that role to consider what type of legacy we are giving to our families.
A great book to inspire you onward in your faith. And don't we really need right now positive thoughts, role models and God infused moments!
What do you think about when you hear the words – inner chapel? What type of legacy will you leave?