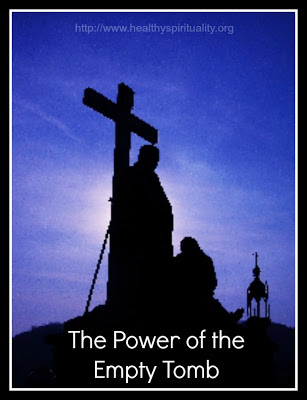 The empty tomb is one image that lingers in my heart during Holy Week. What does this symbol invite you to consider?
"The Resurrection is not a single event,
 but a loosening of God's power and light into the earth and into history
that continues to alter all things,
infusing them with the grace and power of God's own holiness.
It is as though a door was opened,
and what poured out will never be stopped
and the door cannot be closed."
I read and reread this quote, which seems so perfect to ponder during Holy Week.
The Resurrection of our Savior infuses everything with God's love and grace.
God opened the door, the threshold into His heart, and that access will never be closed.
May the power of the empty tomb transform and nourish your faith this Holy Week.
What are you hearing from God this Holy Week? What does the empty tomb mean to you?