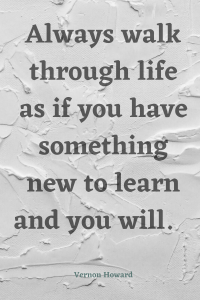 Are you curious?
Periodically I reread my journal entries and this morning read this line from my yearly goals written on January 2, 2020:
"I am curious and creative – this gives me a sense of hope, excitement, and energy. I want to expand my imagination, resist mindless busyness and unproductive procrastination and live being curious, not furious."
 Just think – these words were written pre-pandemic. We didn't know the word Covid 19. "Shelter-in-place" was an activity in my old health department job. Social distancing sounded wonderful to introverts. Kids were in school with plans for graduation and prom. My hubby and I planned some wonderful and huge vacations in the spring and summer. We had no idea what was coming.
One goal I have been working on so far in 2020 is reading more and one topic I been digging into is creativity. Yes, that was part of my ambition last January but I was missing a characteristic too. What happen to be being more curious?
Yet during this pandemic time I have noticed, I am becoming more curious.  I love the power of questions and have been using them quite a bit to name my emotions and to hear the lessons. 
Today I glanced up to my "To be Read" bookshelf and the title "Becoming Curious – The Spiritual Practice of Asking Question" by Casey Tygrett almost just out into my hands.  I heard the invitation.  I knew it was time.
Curiosity, here I come.
This book states "when we make curiosity a spiritual practice, we open up to new ways of knowing God and knowing ourselves as well. Come and discover the power of asking questions." The author leads us on exploring various questions, which I thoroughly enjoyed. What I was disappointed in was I thought I would learn more about the science, the how-to, the details about curiosity. What I discovered when I finished the book is that curiosity is a muscle built and strengthen through the act of questioning.
This book suggests keeping a question journal as a practice. I like that idea!
Here is a list of open-ended questions I compiled from Becoming Curious to take into my journaling and walk with God.
How do I _________(trust, live, serve…)?
What do you want me to do for you? (Mark 10:36)
Where does this invite me to enter into?
What does this mean?
Who is ______?
Why do I _______?
Who am I?
What is my next step?
What does all this make possible?
What if _______?
Could it be _______?
What is God inviting me to do/be/become?
Do you love me? (Jesus asks)
What new question is beckoning?
What is missing?
Who do you say I am? (Jesus asks)
Am I asking the right question(s)?
Of course, I will only ask one or two questions and often won't know the answer right away. and to be honest, maybe never, but like Rilke wrote:
I want to beg you, as much as I can, dear sir, to be patient toward all that is unsolved in your heart and to try to love the questions themselves like locked rooms and like books that are written in a very foreign tongue. Do not now seek the answers, which cannot be given you because you would not be able to live them. And the point is, to live everything. Live the questions now. Perhaps you will then gradually, without noticing it, live along some distant day into the answer.
Looking back, I have written several times about the power of asking questions so this practice is more part of me than I realized before.  Albert Einstein called it holy curiosity.  I like that phrase as it describes this practice more of a process, a journey into the mystery of God.
Dearest Lord of all creation, I ask for wisdom and courage to ask the right questions. Please grant me an open heart to hear your whisper as we walk together with the unknown. Create in me a childlike wonder to chase the questions, an unsatisfied hunger to seek, and a passion to pursue you as you pursue me.
How do you practice being curious in your walk with God?