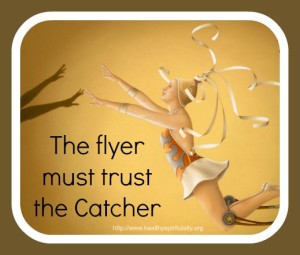 Transitions. Changes. Crossroads.
All times that can be challenging and full of emotions – joy, sadness, fear and confusion.
"I guess all endings hurt a little even when you need them" – words of wisdom I heard last week from one of my daughters as she changes jobs. Good insight.
We all go through changes and life shifts often facing them with faith and fear and probably some self-doubt. We chose a direction, then wonder if we made the best decision. We step out… no, we often leap into the unknown, not 100% sure where we will land.
Williams Bridges wrote a classic book on this concept called Transitions. He writes there are three stages to every change:
Ending – every transition begin with the ending. Of course there is sadness, loss, letting go. Allow yourself time to grieve.

The Neutral Zone – that confusing muddle of the middle, in-between time where we feel disconnected and not belonging anyplace. We often feel lost at this stage.

The New Beginning – where we finally begin new activities.
It is hard to let go of the old and embrace the new beginnings. I think it helps just to admit that during a change in our life. Naming our emotions and talking with trusted friends help. Our journey involves seasons and detours and wonderful side trips. It's best to travel light and quit carrying all our burdens.
"Everything I've ever let go of has claw marks on it."
David Foster Wallace
Sometimes we leave behind everything but our faith to carry us through the unknown and into the unfamiliar. No matter which stage you find yourself in: it is a time for self care and self love.
I have shared this story before, but think it is such a great example of how to deal with transition. Enjoy this wonderful illustration from Henry Nouwen:
"The Flying Rodleighs are trapeze artists who perform in the German circus Simoneit-Barum. When the circus came to Freiburg two years ago, my friends Franz and Reny invited me and my father to see the show. I will never forget how enraptured I became when I first saw the Rodleighs move through the air, flying and catching as elegant dancers.
The next day, I returned to the circus to see them again and introduced myself to them as one of their great fans. They invited me to attend their practice sessions, gave me free tickets, asked me to dinner, and suggested I travel with them for a week in the near future. I did, and we became good friends.
"One day, I was sitting with Rodleigh, the leader of the troupe, in his caravan, talking about flying. He said, 'As a flyer, I must have complete trust in my catcher. The public might think that I am the great star of the trapeze, but the real star is Joe, my catcher. He has to be there for me with split-second precision and grab me out of the air as I come to him in the long jump.'
'How does it work?' I asked.
'The secret,' Rodleigh said, 'is that the flyer does nothing and the catcher does everything. When I fly to Joe, I have simply to stretch out my arms and hands and wait for him to catch me and pull me safely over the apron behind the catchbar.'
'You do nothing!' I said, surprised.
'Nothing,' Rodleigh repeated. 'The worst thing the flyer can do is to try to catch the catcher. I am not supposed to catch Joe. It's Joe's task to catch me. If I grabbed Joe's wrists, I might break them, or he might break mine, and that would be the end for both of us. A flyer must fly, and a catcher must catch, and the flyer must trust, with outstretched arms, that his catcher will be there for him.'
"When Rodleigh said this with so much conviction, the words of Jesus flashed through my mind: 'Father into your hands I commend my Spirit.' Dying is trusting in the catcher. To care for the dying is to say, 'Don't be afraid. Remember that you are the beloved child of God. He will be there when you make your long jump. Don't try to grab him; he will grab you. Just stretch out your arms and hands and trust, trust, trust.' "
My prayer this week is to trust, trust, trust. Trust during all times, but especially during transitons. Trust the Catcher!