In you, Lord my God, I put my trust.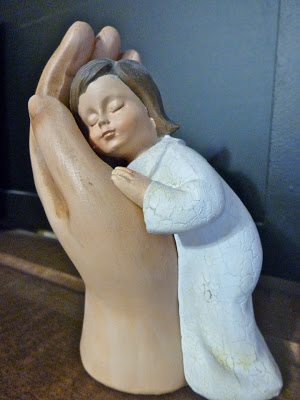 Lord, I read this verse today and my heart rejoiced.
Years ago, a flash in Your eyes, You led me to these words as my first breath prayer.
A scripture I silently, repeatedly, pray in my heart throughout the day.
In You, Lord my God, I put my trust.
Your voice in these words wraps its warmth around me like a thick comforter at night.
This divine declaration carries me through tough times when I can't find You or know where to turn to next.
These words anchor me in the storms and rescue me from the thrashing waves of life.
When I have no idea where to go, what to do, and the unknown overwhelms me, my only prayer, my only step is to put my trust in You.
When thoughts distract me like mosquitoes and worries invade my soul, I find peace and stillness in these words.
In You, only in You, Lord do I put my trust.
I empty my hands of all that blocks me from You and come palms upward to my God, my Lord.
I entrust my all, everything, everyone, every moment to You, and know You hear me.
These words, birthed from Your heart, remind me once again who You are. 
You are my Lord, my God, my Savior.