A few weeks ago we visited New Mexico with wonderful lifelong friends. Yes of course we did all the fun tourist activities: toured old sections of Albuquerque and Santa Fe, road on Route 66, learned much about our Native Americans, and even this height fearing writer road up the tram to the 10,000 Sandia Peak.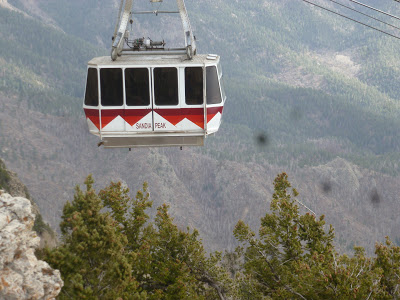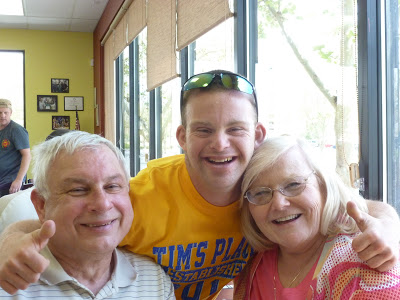 Rohr has written numerous books. Perhaps my favorite is
Everything Belongs
 but his newest one
Immortal Diamond, The Search for our True Self
 is another great one. I find I read Rohr with a highlighter and my journal near by. Often I sit for a while with just one of his sentences or paragraphs for nourishment for my spirit.
The Center for Action and Contemplation
 is Rohr's home base for teaching now. What a wonderful resource of workshops and materials for the Christian journey. It is my dream to return for another conference there.
I wanted to share with you a few of the quotes from Rohr from the conference:
1. "It takes years to learn the dance of intimacy with God. This involves the capacity to be vulnerable – to reopen wounds, to be aware of weaknesses and ordinariness. This doesn't come naturally and not in the first half of life."
Inner work – this movement beyond and to the edge – is always hard but rewarding.
2. "You pray the same way you live. If you can't be vulnerable with another, you won't be vulnerable with God."
3. "Contemplation is the rewiring of our brains in God's love."
4. "You are the only you. There is no one like you in the past and no one will be like you in the future. The Holy, the powerful creator, is never, never exhausted."
5. "The ego is not fit to steer this ship. It is too small."
6. "Either you see God in all things or you won't see God."
7. "Life does not end; it merely changes."
8.  "There is a part of you that always says yes to God. Go back to that place. Trust that yes."
 I know his words left me with deep questions and a hunger to search for a more intimate relationship with God.
Tim's place – fed my body with great food and my heart with hugs
Richard Rohr – nourished my soul and refreshed my spirit.
Rohr shared this poem by Hafiz:
You have been invited to meet

No one can resist a Divine Invitation.
That narrows down all our choices

We can come to God

Be carried on a stretcher.
Lots of ponder… What is stirring in your heart today? Have you read Richard Rohr?