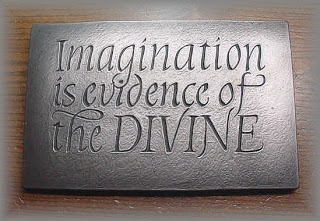 Christmas opens adult eyes to see the extraordinary in the ordinary. Lately, glimpses of God's miracles, one in a moment of pain and the other in fun, caught my attention.
Miracle of Night Vision
OUCH! My big toe throbbed as the chair in the pitch black living room jumped out to trip me the other night. Stupid chair! Who put it there anyway?
The instant I flipped the lights off to head towards bed, my once clear vision disappeared. Total darkness surrounded me. Groping at the walls to orient my journey, I limped down the hallway.
Slowly, the objects previously veiled in darkness materialized. My night vision kicked into gear.
What a gift it is to see even in the darkness. Just think: When God created us, not only did HE give us the ability to see in the light, but built in adjusters for when it is dark.
I stubbed my toe because I took off too quickly on my own without allowing time for my eyes to get accustomed to the darkness. Just like when I rush ahead of God instead of waiting for His light to shine the way on the darker paths of life.
I am thankful for the miracle of night vision.
Miracle of Imagination
Imagination adds flavor and fun to everyday life events.
Last week I drove to Findlay Ohio for a meeting. Nothing out of the ordinary. Waiting in a long string of traffic at a stoplight, I glanced around at the neighborhood businesses.
Then I saw it!
In fact, I looked at it several times, even saying the words aloud to be certain I was reading the sign correctly.
The corner marquee displayed all the names of the businesses inside its corporate building. About half way down the list, this business proudly added its title:
PARAKEET PILATES
Now that is an interesting thought. Parakeets taking Pilates classes. MMMMM, little stick sized legs going up and down, following the directions by the head bird, perhaps Macaws. I think if I had a parakeet I would want to give him a matching mat to exercise on and to complement his feather colors. I wonder when their workout is done do they join each other at the gourmet seed bar?
Giggling with tears in my eyes, I almost didn't see the light change to green. The memory of that day still brings a smile on my face.
What fun, Lord, you provide if we just look around. I sure am glad when You created us, you threw in a handful of pixie dust called imagination.
I am thankful for the miracle of imagination.
Christmas opens our adult eyes to see the greatest miracle of all – the birth of Jesus. He came to save us and wants a relationship with us. He surrounds us with his gifts such a being able to see at night and to find his joy through imagination.
I am thankful for all of His miracles, great and small.