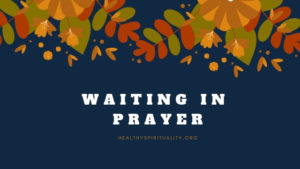 Waiting for a prayer to be answered is hard.
I have several prayers I have been hounding God about for years. I haven't heard no. I haven't seen the results I told him I wanted. I will be honest I have more than suggested something he may want to take care of. Now, please, Lord!
We wait in prayer and often don't get the answer we wanted.
Sometimes while waiting in prayer, the answer appears in an unexpected way. Or even better than ever imagined blessings.
But my pile of "someday" prayers simmers in my heart.
Waiting in Prayer
I don't have tricks or techniques to help in the time of waiting but have been exploring and talking with God about this phenomenon we all experience.  Perhaps God uses this time like weight-training but spelled differently -wait-training.
Here are some gems to consider:
But if we hope for what we do not see, we wait for it with patience. – Romans 8:25 Patience?  Sigh. Waiting in prayer does teach us patience or at least attempts to foster that characteristic.
Though it appears nothing is happening, God is nurturing other characteristics within our hearts: faith, trust, humility. I know waiting is helping me to learn I cannot do this thing called life on my own – I need God's strength and wisdom. My independent streak is slowly fading, though I imagine will be visible for the rest of my life.
Bob Hostetler wrote a great article about waiting in prayer. 
John Ortberg shared some wisdom about waiting in prayer:
Biblically, waiting is not just something we have to do until we get what we want. Waiting is part of the process of becoming what God wants us to be.
"Even Psalms, the Bible's prayer book so profuse with groans and lament, circles back repeatedly to the theme of God's faithfulness. No matter how circumstances appear at any given moment, we can trust the fact that God still rules the universe." Phillip Yancey
The image of holding things lightly has helped me in the dry times of waiting. I lift up my request to God, not with clenched fists, but open palms. Sometimes we have to let go as in this prayer of relinquishment.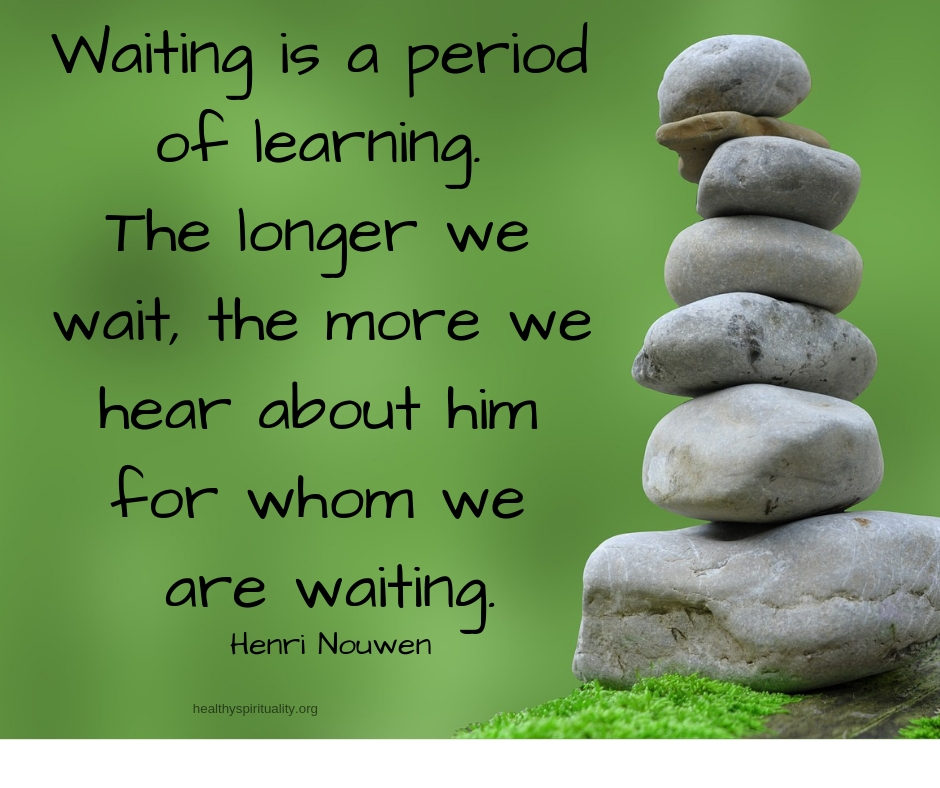 How about you? Let's talk about waiting in prayer. What helps you? What have you learned?