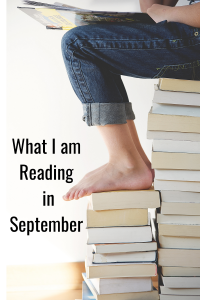 What am I reading right now?  I love peeking onto other people's bookstands, discovering new books to read.  Reading and lifelong learning are passions of mine and between our local library now open for limited hours and good ol' Amazon, I always have plenty of piles of books to tackle.
I am one of those types who read more than one book at a time. I graze. I underline. I highlight. I make notes in my journal.
In 2020 I wanted to read more and can honestly say, this is one goal that so far, I have accomplished.
So here are a few of the books expanding my heart and nourishing my mind right now.
The Interior Castle – St Teresa of Avila. Translated by Mirabai Starr.
I have just begun an online course on the Interior Castle from Richard Rohr's Center for Action and Contemplation. The material is presented by Mirabai Starr, the author of this version and James Finley. Mirabai's enthusiasm and obvious love for Teresa of Avila is phenomenal, inspiring the reader to dig deep into this challenging book, written in the 1500s in Spain.
I have read other translations of the Interior Castle before and attended workshops about this spiritual classic, but this particular version is new for me and so far I love it.
In case you are not familiar with this work, the Interior Castle is based on Teresa of Avila's vision of a crystal castle with seven chambers each representing a different stage in our spiritual journey. She describes wonderful images to ponder and words to describe our paths towards God.
Inside each of us is a radiant pure diamond, a jewel for the soul and God to reside. Light shines from this center leading each of us deeper and deeper into God.
Even though this is the fourth, maybe fifth time reading Teresa's book, more and more truth and insight unfolds with each page. I truly believe this is one book I will continue to reread throughout my life.
Earth – Our Original Monastery by Christine Valters Paintner
I think I have every book written by Christine Valters Paintner.
This latest one focuses on cultivating wonder and gratitude through intimacy with nature. Each chapter present poetry, practices and scriptural reflections. Not a fast read, but one I want to leisurely savor and experience.
"Consider Earth as our original monastery. Earth is the place where we learn our most fundamental prayers, hear the call of the wild arising at dawn that awakens us to a new day, participate in the primal liturgy of praise unfolding all around us, and experience the wisdom and guidance of the seasons."
Make a List – a simple practice can change our lives and open our hearts by Marilyn McEntyre.
Beside an avid reader, I am a habitual list maker. So this title appealed to me and its words and wisdom exceeded by expectations.
The book encourages list making as a way to discover the larger things that lists can reveal. She describes lists as mirrors, a way of learning, listening, loving, and letting go and most importantly as a prayer practice.
Sections of the book explore the importance of making lists such as to decide what to let go of, and to claim what gives you joy, fun and useful ways to make lists, and so many list ideas/challenges to fill my life twice over.
The list of reflections and list surprised me and what a gift to inspire. I plan to use them in my journaling and when I lead retreats. Her book isn't just about boring to do lists but inspires insight and creativity. Maybe a few will pop up here in this blog too
Here are just a few of her list ideas:
When am I most content?
What I want right now
What is no longer useful for me
What takes me closer to tears
Fifteen or more facts about my grandmother's early life
Bible texts I find heard to interpret
Favorite lines I have read lately
Things to do no matter what
Letters I want to write
Another book I will pick up and review often.
Stretch: Unlock the Power of Less and Achieve More than you Ever Imagined by Scott Sonenshein.
I heard about this interesting book on Brene Brown's Unlocking Us podcast (a great one to listen to by the way).
This is a general self-improvement type of book with some interesting research ( told in a delightful story style_ and motivation to make the best of what we are dealt in life. Advice, examples and ideas center around themes such as "work with what you've got," "we are what we expect"' and "the causes and consequences of the attitude that the grass is always greener." That last one I tend to deny I have until I am in the midst of jealous distraction.
More isn't necessarily better – quite in contrast to normal consumer thinking and one we all get trapped in at times. He writes about people who "are resourceful and act despite shortcomings and instead ask: 'How do I take what I have and get the job done?'"
Will this book change your life? May not but his wonderful storytelling and overview of the framework to succeed when resources aren't available inspires and may just give you some insight into yourself. Borrow from your library if you are yearning for some self-improvement.
What good books are you reading right now?