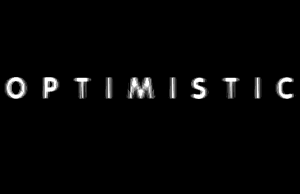 I'm an optimist. If an Optimist Anonymous existed – I would be their poster child.
I have worked hard on developing this trait. See, I wasn't born an optimist. In fact, as a newborn I emerged with quite a scowl on my face. When I was about 7 years old, I remember overhearing a friend of my mother discussing my frown and lack of smiling.
Being optimistic didn't come naturally for me. When I tell people that now, it surprises them. I am known to be quite a "look on the bright side of things" gal. Little Miss Sunshine.
One of my most popular presentations is about optimism.
In the second half of life, though I am finding more and more of what I used to think of as my strengths have become more like burdens. What I thought were strong foundations evolved into the rocks that I trip over. They weigh me down.
For example I used to rely on my high valued sense of independence. I raised my kids to be independent. Stand on your own two feet. You can do it type of attitude.
As I grow closer to God and know him better, I find it is hard to let go of my ego clenching independence to trust in him fully.
Now I am learning that my beloved optimism could also be a flaw.
I read this following quote this week. I want to read more so have this book on order through our library hoping to gain more insight but here is what I read:
Smokers who are the most optimistic about their ability to resist temptation are the most likely to relapse four months later, and overoptimistic dieters are the least likely to lose weight.
Kelly McGonigal: The Willpower Instinct
Overoptimistic?   What? Is there such a word? Could it be….? To be honest this word really hit home.
Every week when I weigh in at weight watchers, praying the scale will show a loss when I already secretly know I snacked too much the past week – I keep hoping a miracle appears. Yep, overoptimistic!
I create wonderfully creative plans of action, detailed to-do lists and capture dreams and hopes in the net of my positivity. Yet I continually overestimate what I can get done realistically in the actual world of time constraints and interruptions by this thing we call life. Yep, overoptimistic!
I identify with Peter in the Bible. He enthusiastically jumps out of the boat to walk with Jesus on the water. His optimism gave him the strength for that first step but didn't sustain him through the waves.
Peter valiantly cuts off the ear of the soldier arresting Jesus – then denies his Lord three times. Optimism gave him courage at first but then he succumbed to his fears.
Peter – the overoptimist.
Jeanie – the overoptimist.
At least I am in good company, she says with optimism….LOL
[Tweet "Ironic what I thought were my strengths now emerge as the rocks that trip me up in life. "]
Yes independence and optimism will continue to be strong points for me. I am learning though, to dial them back a bit, pry them out of my hands in order to grasp new adventures and learning in life.
Dear Lord of Surprises, You constantly open my eyes to see you in new ways. Help me let go of things that keep me from you even when I think they are strengths and give my all only to you.
What is life teaching you lately?