Each year around this time I write a feature about Advent. In a conversation the other day one of my friends mentioned she didn't know much about this season. 
When she asked about Advent, we had just finished the typical conversation you hear this time of year.
Me: How are you?
She: Busy like everyone else.
Me: Yes, this is a crazy time of year.
She: Yeah, it seems nonstop racing from Halloween to Thanksgiving to Christmas to New Years. I spent too much money and eat too much when I really need some peace and rest and bring the true meaning of Christmas back to my heart.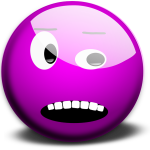 She needs Advent.
Advent
Advent is the four weeks before the celebration of the birth of Jesus. November 29 is the first Sunday in this season this year and at our church we will light the first of the four candles surrounding the white Christ candle. The candles symbolize joy, hope, peace and love.
This time before Christmas is a time of anticipation and waiting for the gift of this holy season. If we pay attention, God will surprise us with his presence. If we wait in stillness, we will find him in unexpected places like a manger in Bethlehem.
"Advent, like its cousin Lent, is a season for prayer and reformation of our hearts. Since it comes at winter time, fire is a fitting sign to help us celebrate Advent.If Christ is to come more fully into our lives this Christmas, if God is to become really incarnate for us, then fire will have to be present in our prayer. Our worship and devotion will have to stoke the kind of fire in our souls that can truly change our hearts. Ours is a great responsibility not to waste this Advent time."
Edward Hays
Honoring this time by our attention and slowing down prepares our hearts for Christmas. Celebrating this time slows us down to recapture what we are seeking – Emmanuel – God with us.
Why is Advent Important?
Advent is a gift. A time of behold the wonders of this expectant time of year. Embracing the themes of hope, joy and preparation we hear God clearer in his message of love and salvation in the birth of his son.
Advent invites us to slow down and enjoy the hope and miracle that each day of life brings us. Instead of overeating on carbs we really don't need, we fill our deepest emptiness with God.
We reset our internal watch to God's time. We hear His voice instead of the constant barrage of buy, buy, buy.
Honoring this time reminds us of the lessons in waiting, the joy in anticipation, the pricelessness of hope.
[Tweet "Advent lessons in waiting, in joy in anticipation,& in pricelessness of hope. healthyspirituality.org"]
Preparing our hearts for Christmas isn't just another item to accomplish on an already overflowing to-do list. This time of the year leads us to pause, to breath and to capture those simple moments – a smile, the twinkling of a candle, the smell of cookies baking, the laughter of children, the ringing of the bells and the soothing melodies of the music we only hear once a year.
Observing Advent focuses our perspective on what is most important in our lives. It also deepens our experience of Christmas.
How can we best celebrate Advent?
1. Read the Christmas story slowly, often and savor its words. Find a good devotional to ponder these fours weeks. Last year my advent devotional Let Every Heart Prepare Him Room was released and is just one example of a reading that may enrich your season. It contains 28 devotionals, quotations, prayers and practical tips for simplifying the Christmas season. I pray it blesses your Advent. 
2. Breath in the message of the Advent season by reading inspiration quotes. Social media like Pinterest overflows with them. Here is the link to one of my most popular blog post listing some great Advent quotes.
3. Celebrate the time before Christmas by attending services at your church. Pray the words of the hymns.
4. Spend a few minutes saying a prayer for each person on your Christmas card list. Hold each card you receive in prayer too.
5. Hold one piece of your nativity set each day/week. Think what it was like for that character in Bethlehem. What did they see? Experience? Hear? How were they changed? How are you changed?
I wrote an Advent Resource Guide you can download for free here.
Advent – a time to slow down, savor and see things in the light of Christ.
How do you observe Advent? Do you have a favorite tradition?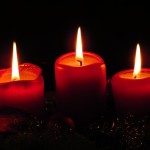 My latest book: Chirstmas Seasonings: 101 Quotes and Prayers to Flavor the Holiday