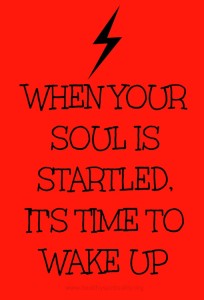 Heavy silence draped the normally chatty room.
My Weight Watcher leader shared a list of what we shared as a group about the negative thoughts we experienced about managing our weight. We all listened with sad hearts to the damaging self-talk we splatter on ourselves.
I will never lose weight.
This is just too hard.
Losing weight takes too much time.
The leader then asked us to switch the statements to positive sayings:
Slow but steady will win the battle.
Starting new habits is hard but healthier.
I am worth it.
That last one startled my soul. 
"You are worth it, aren't you?" she said.
Silence again hung like a damp dirty rag on each person. The hesitation to answer that question said it all.
None of us felt worthy of putting ourselves first in this war for better health.
None of us felt good enough to spend the time, money and effort for new habits.
None us were felt valuable or special enough.
Not enough.
Not good enough.
Not worthy of love.
The heavy shroud of inadequacy pervaded the room. Why do we do this to ourselves? Why do we deny what we most need? Flee from Who we want the most – who makes us whole? 
I read this last year also on the readers' survey through this blog. I asked a simple question – what do you struggle with? One of the most frequent answers was your lack of self-worth and belief that God really loves unconditionally.
I know I am a child of God.
I know God loves and accept me as I am.
I have experienced God's tender touch on my heart and know he lives within me. 
But that day last week, those words – You are worth it, aren't you? – stung like a whip. I knew I didn't fully believe it – the evidence was in my momentary uncertainty.
Perhaps when we feel vulnerable we do slip back into old bad habits of thinking.
      Perhaps when we see the truth, it takes us a moment to catch our breath and grab onto that thread of faith.
               Perhaps my initial reaction provided a good wake up call – to listen to my negative thoughts, discard them and not let them dominate my beliefs and behavior.
Time to wake up.
"Time to wake up. Time to let the spiritual alarm clock within my soul ring me into awareness. No more religion set on auto pilot. No more taking the impact of my values for granted. There are people around me I need to pay attention to, people waiting for me to notice them. There are new challenges to discover, new chances to practice what I preach. It is so easy to drift into the comfortable notion that I have learned all I need to be a person of faith, that I have arrived and can settle in to relax with God. Time to shake off the dust of my own privilege. Time to wake up, get up, and be active. Love now, sleep later."

The Rt. Rev. Steven Charleston, Choctaw
Yes my soul was startled last week – jarred awake with a divine vibration. Time to let go of past false beliefs and throw away the old ways of reacting.
I am a child of God.
I AM a child of God.
I am a CHILD OF GOD.
I am worthy of love
And that is enough.
From now on, only God's love will startle my soul.
Let's talk:  Why do you think we keep coming back to this same issue?  How can we get beyond inadequacy and feeling we are not enough and how can we help others with this recurring hinderance?