Where do you find hope?
I am an optimist. I work hard as an adult to be positive, look on the bright side and find the good in others. I'd like to think I am a realistic optimist, not a Pollyanna.
But I will confess: when things don't go as planned. When dreams and hope shatter. When it seems everyone else gets all the luck, the blessings and the good fortune, being hopeful become more difficult.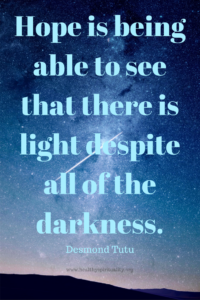 Where do you find hope when feeling helpless?  I found a refreshing surge of courage in a book I just finished: Through the Eyes of Hope by Lacy Buchanan with Bethany Jett.
Through the Eyes of Hope is Lacey's story about her oldest son, Christian, born with a rare birth defect called Tessier cleft palate. His face didn't fully form together and the division included up through his eyes – he is also blind.
This is a book of hope. Lacey is very honest and raw in sharing her struggles with her complex pregnancy, the issues with the birth defects, and bad news upon bad news fighting a conflicting/confusing health care system, insurance refusing to pay and cruel remarks in public and social media. Her marriage and relationships with friends were strained. Even her faith faltered at times.
Yet love – from God and from Christian – propelled her to advocate for this child, this gift from God.
"God uses small instance to work out greater things…I began to look for God int eh small things, because that seems to be where he shows op in the biggest ways."
"All we could do when we found ourselves locked inside a tailspin of worry was choose hope and trust God."
"For the first time, I clearly understood the degree of difference between how God sees us and how we judge others…I wasn't until I became a parent that I understood what it means when God says we are his children and he loves us like a faith. ..As I gazed at my child' broken face, anger crept to the surface, His outward appearance didn't accurately reflect the pureness and perfection of his soul."
Next time when I stumble, when discouragement robs me of possibilities and I gather pieces of broken expectations – I will remember Christian and Lacey's story.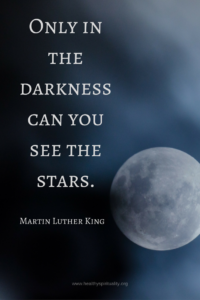 Where do we find hope?  Love gives us hope.
Where do YOU find hope?