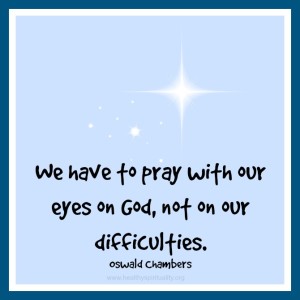 Why pray?  Why do you pray? How does prayer affect your life?
These thought-provoking questions help us dig deeper into the purpose of prayer in our live.  Think about it. Ponder the quote below from C. S. Lewis about why we pray.
Journal your reasons for prayer.
Ask others and engage in a conversation about prayer.
I pray because I can't help myself.
I pray because I'm helpless.
I pray because the need flows out of me all the time, waking and sleeping.
It doesn't change God, it changes me.
-C.S. Lewis
What do you think as you read this quote?
Certain words jump out to me and I love the passion in the first line about "because I can't help myself."  I know what he means but often my prayer life isn't at that level of humble thirst for God.
The word "flow" touches me.  The concept of prayer flowing freely between this tiny human spirit and the Holy Spirit of God  – all the time, in all circumstances – inspires me to want that depth of prayer in my life.
And that prayer isn't to change God but to change me.  To be honest, often I don't want to be changed. I want God to do the work, transforming my problems into blessings. Me change?  That would mean I would have to let go of my pride, my ego-driven beliefs, my high expectations.
 And that second line: I pray because I am helpless.  I have heard the primary sin we all carry is that we want to be God. We want to have the power, the control.  One of human's greatest frustration is the lack of control in our circumstances. We dislike being helpless.
To admit that helplessness and come humbly back to God – what a worshipful posture for prayer.
What do you think?  Why do you pray? How does this quote move you?