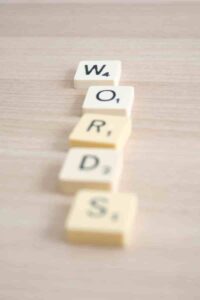 Words are a powerful element in my life. God's word. Words I scribble in my journal or in this blog or books. Words inspiring me, giving me hope, instilling energy to keep going.
Lately other people's words have been refreshing my spirit. I call these "borrowed words" as they often express what I am experiencing but can't quite describe. I read their writing and say, "Yes, that's it!"
Here are a few examples:
"When your life is filled with the desire to see the holiness in everyday life, something magical happens: Ordinary life becomes extraordinary, and the very process of life begins to nourish your soul." Rabbi Harold S. Kushner
Gary Fawver wrote: "Your assumptions are your windows on the world. Scrub them off every once in a while, or the light won't come in."
Last line from poem titled With Passion by Rumi: "Why look like a dead fish in this ocean of God?"
"Forgiveness is the gift that says two things: First, I am just as weak as everyone else in the human race and I know it. And second, my inner life is too rich to be destroyed by anything outside of it." Joan Chittister
Normal day, let me be aware of the treasure you are.
Let me learn from you, love you, bless you before you depart.
Let me not pass you by in quest of some rare and perfect tomorrow.
Let me hold you while I may, for it may not always be so.
One day I shall dig my nails into the earth,
or bury my face in the pillow,
or stretch myself taut,
or raise my hands to the sky and want,
more than all the world, your return.
Mary Jean Iron
Draw us forth, God of all creation.
Draw us forward and away from limited certainty
into the immense world of your love.
Give us the capacity to even for a moment
taste the richness of the feast you give us.
Give us the peace to live with uncertainty,
with questions,
with doubts.
Help us to experience the resurrection anew
with open wonder and an increasing ability
to see you in the people of Easter.
Author Unknown
What "Borrowed Words" are life-giving for you lately?