Words To Live By – Book Review
I love words. I love to discover new ones and play with familiar ones. My favorites ticked the tongue and stir the soul. The best ones though, stick with your spirit and emerge as words to live by. 
What if you could pray and ponder over 52 ordinary words that would lead to an extraordinary life?  I discovered a neat newly published book called: Words to Live By – One Word a Week Devotional by Linda Gilden and Dalene Parker and also unearthed a real treasure.

Each week one simple word is highlighted followed by five devotionals. For example, ordinary words like listen, change, wait and trust. Quick reads for your morning quiet time with perfect illustrations and applications.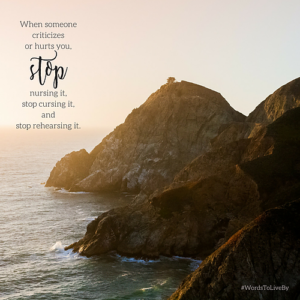 Many of us chose an action word for the year: here is a similar technique to invite you closer to God through a word a week.  I think journaling about the chosen word would also deepen your experience. Many of the entries end with a question to carry with you for the day.
"Even brief moments of connection with God during a busy day keep us focused on what really makes a difference, and often it's just a little thing. Don't ever forget to thank God for the little things. Remember, sometimes it's the little things that mean the most. "
This devotional will add to your spiritual walk and can be picked up and started at any time during the year. This book would also be a great resource for those times you have to share an inspirational thought before the start of a meeting.

If you are looking for a new devotional to lighten your day, Words to Live By should be considered.
What devotional are you currently reading?