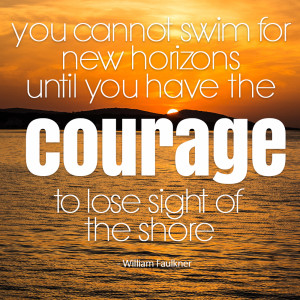 Writing a Rule of Life
Our in-depth topic on Thursdays this month has been on Writing a Rule of Life. We first looked at what a Rule of Life is and the benefits of writing one. Then last week we explored tips and examples. This week will share resources, quotes, and ongoing care and upkeep of our rules.
Remember a Rule of Life is a collection of guidelines for living. Its purpose is to help us keep our sense of balance by intentionally addressing all aspects of life: physical, emotional, socially, spiritually, etc.
Resources for Writing a Rule of Life
I found several books that were excellent is giving background, inspiration, and ideas for writing a Rule of Life.
Soul Feast by Marjorie Thompson – has a great chapter of writing a Rule of Life and is newly revised.


Living Faith Day by Day – Debra K. Farrington



At Home in the World – a Rule of Life for the Rest of Us – Margaret Guenther
Crafting a Rule of Life by Steve Macchia – wonderful complete resource



Websites about Writing a Rule of Life
www.Ssje.org/growrule – right now is sending out daily email and has a PDF about Rule of Life to download at no cost.
http://www.cslewisinstitute.org/webfm_send/338 – interesting paper about Rule of Life.
Crafting a Rule of Life website – http://www.ruleoflife.com– resources and examples
Washington National Cathedral website – http://www.cathedral.org/exec/search/htsearch
Quotes to Ponder about a Rule of Life
The Latin word for 'rule' is 'regula" from which our words regular and regulate derive. A rule of life is not meant to be restrictive, although it certainly asks for genuine commitment. It is meant to help us establish a rhythm of daily living… a rule of life, like a trellis, curbs our tendency to wander and supports our frail efforts to grow spiritually.
Marjorie Thompson
****
Being bound to a Rule of life could be very restricting, but it is a voluntary and purposeful restriction. It excludes other possibilities in order to be focused on what is chosen. There are new and demanding priorities, but there is also much joy.
Andy Raine
****
A Rule offers 'creative boundaries within which God's loving presence can be recognised and celebrated.
It does not prescribe but invite, it does not force but guide, it does not threaten but warn, it does not instill fear but points to love.
In this it is a call to freedom, freedom to love.
Henri Nouwen
****
"…Listen carefully, my child,
to the master's instructions,
and attend to them
with the ear of your heart.
This is advice
from a father who loves you;
welcome it,
and faithfully
put it into practice."
St. Benedict, The Rule of Saint Benedict
Ongoing Care and Upkeep
A Rule of Life is living, flexible and growing according to each season and need of your life. Over the years, I have revised my Rule of Life, but amazingly they are quite similar to what I originally wrote. I find having a Rule of Life helps me refocus on my deepest desire – to be with God, learn to love like him, and to serve him as he calls me.
I keep my Rule of Life close by – a copy in my bible and one in my journal. I review the words when I go on retreat, when I am discerning a decision or new direction and at least once a year.
I hope you try writing a Rule of Life if you don't already have one. It is a powerful and amazing spiritual practice.
I have posted about the Rule of Life previously on this blog and you might enjoy reading those posts: Gibb's Rules – God's Rules and Follow the Rules.
Also I recently developed a free template to guide you as you explore this faith practice. You can get "Writing a Rule of Life Template" by clicking on the button below and I will email it to you. I would love to have you sign up to get Healthy Spirituality in your inbox and would appreciate you sharing this info on social media so more can join our conversations. And if you have a comment about this resource, please let me know. I want it to be useful for you in this practice and in your faith journey.
As we finish this series, what do you think of the Rule of Life practice?