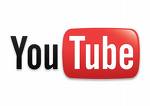 You Tube is not a tool I normally consider when researching the topics of prayer and spiritual growth. What is in your spiritual growth toolbox that you can use during times of dryness or difficulty? The best tool box is one filled with a variety of resources we can draw upon to help us celebrate the good times and thrive and learn from the troubled ones.
I think we need to be careful as the vast variety of resources found on You Tube may differ from our beliefs and could also be filled with misinformation. Saying that, I have been fascinated in some of the creativity, information, and inspiration found on that site.
Here are a few you may be interested in exploring:
Spiritual Literacy: Reading the Sacred in Everyday Life, based on Frederic and Mary Ann Brussat's bestselling book, is a six-volume DVD series consisting of 26 meditative and soul-stirring half-hour films. These videos are absolutely beautiful and are visual delights. The words carry you beyond your everydayness into a new dimension. The music quiets your soul to let your spirit soar.
http://www.youtube.com/user/SpiritualLiteracy
Spiritual Director International has a set of videos interviewing various people explaining how to find a spiritual director and what to expect when you met with one.
http://www.youtube.com/user/sdiworld
How about learning about centering prayer from one of the experts, Thomas Keating?
http://www.youtube.com/watch?v=3IKpFHfNdnE&feature=PlayList&p=3AD0F45445BC140D&index=0
Want some inspiration for your morning prayer: try this video that is beautifully done
http://www.youtube.com/watch?v=SJ2vEGEsp_E
Watching these materials I discovered the music and visuals create an environment that helps me open my heart more to God. I don't think watching passively videos produced by other people will necessarily draw me closer to him, but You Tube could inspire new thoughts and perspective to move me when I am dry or stuck.
You Tube will be a tool for my spiritual growth tool box that I will occasionally find handy.