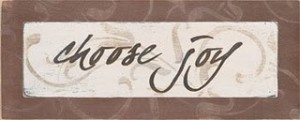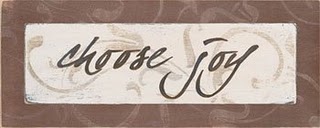 Where do you find joy?
I used to think happiness occurred in a constant stream. Once I found it I would have it forever in my possession.
One time I "graded" each day – yes A through D ( no F's allowed) on the blessings I experienced – this helped me live more in grateful gladness.
Do we have to wait for the big celebrations and mountaintop encounters to smile, to enjoy, to dance with delight?
"Sometimes, the simple things are more fun and meaningful
 than all the banquets in the world." 

― E.A. Bucchianeri
Simple Joys
This spring I have been collecting moments of wonder. I hold these in my heart, gleefully grateful to God. I surprise my face by smiling unexpectedly. I am thriving in thrills otherwise unnoticed.
Detecting delight delivers depth to my being.
Here are just a few of the simple joys I recently welcomed and embraced:
My one and only daffodil in my yard.  Yes, I love their sunny cherry appearance every spring. Why do I have only one?  Well, we dug up our flower beds last year and I didn't do a great job of transplanting the bulbs – in addition to not having many planted initially.  Note to self:  plant lots of daffodils in fall.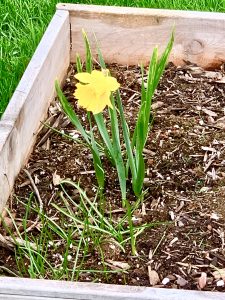 I re-fell in love with my hubby this spring.  See this uncut clump of grass?  He noticed a rabbit's nest in the middle of the yard and carefully avoided mowing around them until they grew and hopped away from their nest.  Love his tenderness to creatures around us.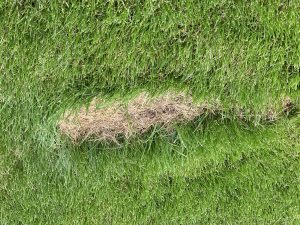 Thanks to my friend Lynn I now have a start of Lilly of the Valley in my backyard garden. I love their dainty bells and as I watch them takes root in the dirt, I smile at God's creativity.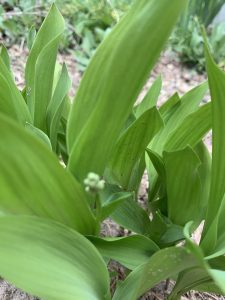 I shared a few weeks ago my story about Lucy, the robin who struggled to build a nest near my office.  Three little heads bobbed up and down now – new life!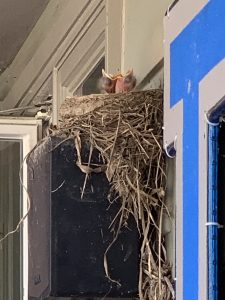 Back to my garden – my early peony is blooming  – late due to the cooler wet weather. She was a gift from my good friend, Esther who lived 99 ½ years!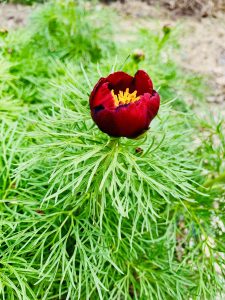 All the flowering trees also bring gladness to my heart and my allergies.  Some joys come with challenges too.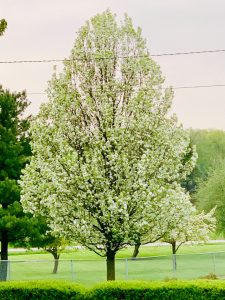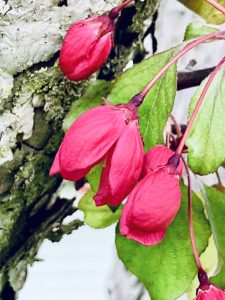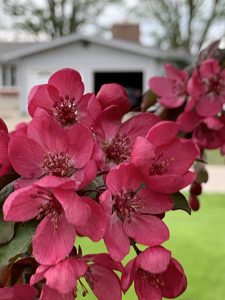 Someone mentioned radishes to me a while back.  I am not normally a radish fan but have been really enjoying them on my salads lately.  And when it comes to joy in the mouth, I have to also list blueberries and cucumbers too.  Ahhh, spring and summer will explode with tasty delights soon!
Look around! What simple joys are you taking into your soul?