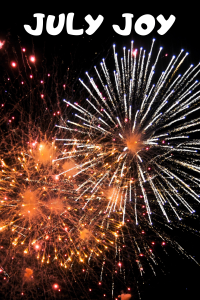 Do you sense July Joy?
July starts with a bang – with fireworks, festive activities, and celebrations. Even the flowers, especially daily and lilies now blooming, smile this month.
Joy is a beautiful gift from God and one I am embracing this month.  This essence brings healing, energy, and an invitation to dance with the spirit. I celebrate God's delight – his goodness and faithfulness.
I wrote a whole series of the spiritual practice of celebration a few years ago. You can check it out here and here is the link for a free download accompanying this practice.
With this week bringing a holiday for those of us in the US, take a few moments to enjoy and embrace celebrations and joy. Pause and pray with thankfulness for all God has given us.  We do have lots of reasons to celebrate.
Celebrate our freedom.
Celebrate our friends and family.
Celebrate our faith.
Quotes about Joy
We have God's joy in our blood.

Frederick Buechner
******
The fullness of joy is to behold God in everything.

Julian of Norwich
******
Joy is the most infallible sign of the presence of God.

Pierre Teilhard de Chardin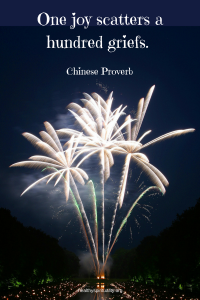 Think of joy as a tank. I feel healthiest and most connected to God when my tank is full, and I fill the tank by practicing joy. . . .
 By the same token, stress and anxiety siphon off the joy in my tank.
Gregory Popcak
******
Joy is the holy fire that keeps our purpose warm and our intelligence aglow.
Helen Keller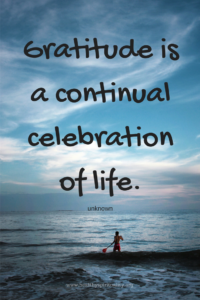 Fourth of July Trivia to Share in our Celebrations
The oldest, continuous Independence Day celebration in the United States is the 4th of July Parade in Bristol, Rhode Island; it began in 1785.
One of the United States' patriotic songs, "Yankee Doodle" was originally sung by British military officers prior to the Revolution as a means to mock the disorganized American colonists who fought alongside them during the French and Indian Wars.
Americans consume about 155 million hot dogs on Independence Day alone; it is the biggest hot dog holiday of the year.
Another bit of interesting trivia is that most historians think the Declaration was actually signed on August 2nd, 1776, nearly a month after its adoption and not on July 4th as is commonly believed.
How are you celebrating July Joys?