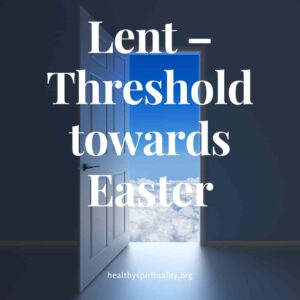 Ash Wednesday is in two weeks. Two weeks!! Then the season of Lent shapes us as we walk towards Easter. Easter this year is April 17 – the day we celebrate our Lord's resurrection and life-giving conquering of death for all of us, loving us with grace and forgiveness. We journey with Jesus remembering we are baptized into his life, his service, and his death, then, we rise in hope to life transformed.
The immensity of this gift – this time of year – wakes me up and motivates me to pause and ponder the miracle and mystery of this church season. I hold with open palms my heart to this sacred rhythm of the church year.
One practice this year for me it the adoption of this prayer from Henri Nouwen to start each day. "Borrowed" prayers can be powerful starting point for our own articulation of deeper longing to connect with God.
How often have I lived through these weeks without paying much attention to penance, fasting, and prayer? How often have I missed the spiritual fruits of the season without even being aware of it? But how can I ever really celebrate Easter without observing Lent? How can I rejoice fully in your Resurrection when I have avoided participating in your death? Yes, Lord, I have to die—with you, through you, and in you—and thus become ready to recognize you when you appear to me in your Resurrection. There is so much in me that needs to die: false attachments, greed and anger, impatience and stinginess…. I see clearly now how little I have died with you, really gone your way and been faithful to it. O Lord, make this Lenten season different from the other ones. Let me find you again. Amen. Henri Nouwen
May it be so, Lord. May it be so.
On Ash Wednesday, many churches hold a special worship service where the people are blessed with ashes, typically marking their foreheads with the sign of the cross. The blessing typically comes with a reminder that we all come from ashes, and to ashes, we all will return.
Ashes remind me who I am and whose I am. I am humbled. Grateful. Hopeful. Like winter slowly thawing into new life in the spring, my heart warms within God's light and love. The word "Lent" comes from the Anglo-Saxon word "lencten" meaning spring. The symbolism of 40 days represents the time Jesus spent in the wilderness preparing for his ministry and being tempted by Satan. I like the sound of spring but hesitate at the temptation and wilderness portion. LOL
In Eastern traditions, there is no Ash Wednesday. Rather, the Orthodox Church observes Clean Monday, a time to purify the soul of sinful, selfish attitudes. Indeed, the entire first week of Lent is often dubbed "Clean Week," a time of confession, abstinence, and spring cleaning.
Lent a time to listen.
To let go.
A time to ponder.  
To wonder.
A time to know and
To be known.
A time to come humbly before the Creator, pliable like the soften spring ground allowing love, grace, and forgiveness to take root and transform our hearts.
If you are looking for a good book to read during Lent, I wrote 40 Voices, a Lenten Devotion that is available on Amazon. Thank you for considering this book.
What practice(s) prepared you for Easter?  Where are you experiencing God during this holy season?