October Monthly Musings
Wow! 2017 is starting to wrap up. I still can't believe how fast this year has flown. Just seems like yesterday we were all in a tither about the Y2K worries and the year 2000.
This is one reason why I believe in the practice of remembering, honoring our days in the spiritual discipline of reflection. Reflecting on the day at its close and pausing to behold the month as it completes its journey.
How are you living a reflective life? Each month I look back at what I am discovering, learning, and exploring in life – I call these my monthly musings. Capturing these special moments gives meaning, depth, and delight to life. Let's wake up to the wonders in the ordinary all around us.
I record what I notice on the pages of my Monthly Musing Journal. You can use anything, scrapes of papers, a journal, or a calendar. Copies of my Monthly Musing Journal are available on Amazon and are a convenient way to keep track of the little things in life we often miss. Or if you want to click the button at the end of this post to get a FREE copy of my one sheet Monthly Musing handout.
Click here to request your Monthly Musings Printable</
What I Learned in October
Monthly Musing Lesson Learned:
Here on the Healthy Spirituality blog I wrote about letting go. I was amazed how many of you downloading the free printable of "50 Things to Let Go" and the emails and comments I received. Obviously this spiritual practice hit a nerve with many of us.
A few weeks ago one blog post was about letting go of our assumptions. My monthly musing lesson learned this month is how I failed miserably at this immediately after that post published.
A friend posted something she did on social media. (Ever notice how poor social media really is at communicating – a ripe ground for growing the weeds of assuming wrong.)  I was furious. We were supposed to do that together. There she goes – once again – making decisions without asking me first when we were considered partners. UHMPH!
I judged the situation from my hurt point of view. I guessed her intentions. I assumed I knew the complete story. So much for my wise words I wrote in that blog post about how I was going to practice "grace before guess."
A short time later I got an apologetic email from her. She totally forgot to include me in the process and felt really bad. A simple misunderstanding. In her passion to get our project one step closer to its goal, she took off with all the energy of that Energizer Bunny. She quickly remembered, stopped, and contacted me. All the right moves.
I've been in her shoes when my enthusiasm ran ahead of my wisdom. I love her honesty, humbleness in her apology and openness in learning to do better. My anger melted. Forgiveness rose.
Grace took its proper place before guess.
My second lesson came though when I realized I didn't forgive myself. I beat myself up for this failure of trusting a friend, of judging falsely her motives, and of not practicing what I said I would in this blog.
God gently reminded me that grace flows both ways: to others and to myself. My lesson was paying attention to when guessing raced ahead of grace and to realign them into proper order.
Life is a process of continual learning, of being molded like clay in the hand of the master Potter. The One who gives us grace when we least deserved it and lavishes love in our hearts. Thank you, Lord.
Monthly Musing Good Reads and Wise Finds:
I am really enjoying the new podcast called HurrySlow about "how you can be more productive, creative, and resilient through the simple act of slowing down." If you like podcasts, check this one out.
Just got the book, The Power of Moments – Why Certain Experiences have Extraordinary Impact by Chip and Dan Health. Honoring and remembering the significant of defining moments in our lives brings insight and meaning to our moments. I am really enjoying this book and will probably do a future blog post on its contents.
Monthly Musing Wise Words to Remember:
Every time we make a choice we are turning some deep and inner part of ourselves into something a little different than it was before. We are slowly turning this inner part of ourselves into something that is in harmony with God and with God's purposes in the world – or into something that is contrary to them. Each of us at each moment is progressing one way or the other.
-Br. David Vryhof
******
The man who moves a mountain begins by carrying away small stones.
– Confucius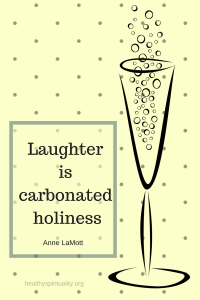 If you want a copy of my cheat sheet I have made it into a free downloadable printable and you can just the button to get the free printable. I compiled these sheets plus additional information in a book, a two-year journal that is available on Amazon. I don't want to lose the loose sheets of paper and think having it in a book form will make it more of a keepsake. Keep all YOUR musings in one place.
Click here to request your Monthly Musings Printable</
What did you learn in October?
Please share – I would love to hear about your journey and all your life lessons.
P.S. This is the time of year I invite you to add your voice to this blog by completing my readers survey. This contains 7 open-ended questions and will only take about 5 minutes of your time. Thank you for those of you who already completed it – I really appreciate it. And for those of you who haven't yet done the survey, I do value your opinion. Thanks so much. Here is the link:
https://www.surveymonkey.com/r/T2FJ58K