July Monthly Musings
July – Halfway through the summer, through the year, halfway through the longest, wonderful weather days in northwest Ohio.
Halfway through a year of learning and listening. Halfway through growing both flowers and weeds in my backyard and probably in my soul.
Halfway to fill my heart with fun memories and with time to collect a few more smiles along the way.
July – finding my first red tomato from the garden and my first mosquito bite.
"It's difficult to think anything but pleasant thoughts 
while eating a homegrown tomato."
–  Lewis Grizzard
Each month I pause and look back at what I am discovering, learning, and exploring in life – I call these my monthly musings. Living this reflective practice helps me slow down and savor this precious gift of life we've been given and all the gifts to be discovered given by such a loving, gracious God. Capturing these special moments gives meaning, depth, and delight to life. Let's wake up to the wonders in the ordinary all around us, especially at this most sacred time of year.
I record what I notice on the pages of my Monthly Musing Journal. You can use anything, scrapes of papers, a journal, or a calendar. Copies of my Monthly Musing Journal are available on Amazon and are a convenient way to keep track of the little things in life we often miss. Or if you want to click the button at the end of this post to get a FREE copy of my one sheet Monthly Musing handout.
What I Learned in July
Monthly Musing Lesson Learned:
Be strong and courageous and do the work.
Do not be afraid or discouraged, for the Lord God, my God, is with you.
He will not fail you or forsake you until all the work for the service of the temple of the Lord is finished.
1 Chronicles 28: 20
The verse above has been my prayer this month. The Lord is leading me into new adventures, full of unknown destinations, yet I feel peaceful. These words have helped as I pray for bravery, boldness, and blessings wherever he leads me.
I am in what Ruth Haley Barton calls a liminal place – the space between now and not yet.
Does it help you to call this wild journey of life we are all on, to call this an adventure? I know reframing my life with God in this term feels freeing to me, helps me trust God more, especially when I know I am not in control and I don't fully understand what or where he is calling me, and this word brings joy and life to my steps.
Be strong.
Be courageous
Do the work.
Never mind your weakness; it is the very thing that qualifies you.
Never mind your feelings of inadequacy; it is God's work, not yours.
Simply make yourself available, and let go of any need to impress others, or prove yourself worthy, or achieve "success."
What matters is that God has chosen you, and that God claims you as God's own.
-Br. David Vryhof
Monthly Musing Good Reads and Book Finds:
Lord, because you have made me, I owe you the whole of my love; because you have redeemed me, I owe you the whole of myself; because you have promised so much, I owe you my whole being.
Moreover, I owe you as much more love than myself as you are greater than I, for whom you gave yourself and to whom you promised yourself.
I pray you, Lord, make me taste by love what I taste by knowledge; let me know by love what I know by understanding. I owe you more than my whole self, but I have no more, and by myself I cannot render the whole of it to you.
Draw me to you, Lord, in the fullness of your love. I am wholly yours by creation; make me all yours, too, in love.
Prayer from St Anselm (1033-1109)
Monthly Musing Word of the Month:
How about a new adjective for your vocabulary?
GOBSMACKED
Gobsmacked is British and means utterly astounded and astonished.
I think we could also write this word as GOD-SMACKED, when God surprises us, blesses us unexpectedly, or wakes us up with his wisdom, words, and wonder. One of those spiritual 2 by 4's or a Gibb's  loving head slapping moments.
How will you be God-smacked today?
Monthly Musing Wise Words to Remember:
Time is too slow for those who wait, too swift for those who fear, too long for those who grieve, too short for those who rejoice, but for those who love, time is eternity.
Henry Van Dyke
******
OtherWise
"I got out of bed
on two strong legs.
It might have been
otherwise. I ate
cereal, sweet
milk, ripe, flawless
peach. It might
have been otherwise.
I took the dog uphill
to the birch wood.
All morning I did
the work I love.
At noon I lay down
with my mate. It might
have been otherwise.
We ate dinner together
at a table with silver
candlesticks. It might
have been otherwise.
I slept in a bed
in a room with paintings
on the walls, and
planned another day
just like this day.
But one day, I know,
it will be otherwise."
— Jane Kenyon, "Otherwise"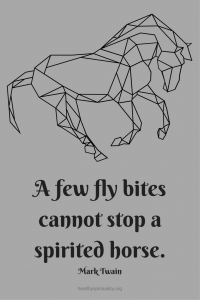 Terrific Tools and Tips or Innovative Ideas I Discovered:
I have been enjoying and craving watermelon this summer and found this clever watermelon slicer device.
We visited an amusement park in Pennsylvania when we took a short vacation a few weeks ago. Yes, we picked one of the hottest days this summer and roasted not only in that summer temperature, but from the hot asphalt in the park. It was later I was this Iphone fan and think it would be a fun addition to bring in my little "travel" purse. Cute, isn't it?
I have been enjoying these "Three Minutes retreats" from Loyola Press.
Monthly Musing Story
Do you know why pencils are yellow? This article gives us the story behind why yellow is the color of choice for most pencils.

Upcoming Events that Excite Me:
I am getting excited to cruise to the Southern Caribbean middle to end of September.
Ohio is getting a new writers conference – the Ohio Christian Writers Conference on November 2-4 in Mason Ohio, north of Cincinnati. I have been honored to be asked to the spiritual director for the conference.
I have my next half day personal Desert Day scheduled for this week. You can read about my last one here.
A few affiliate links are used here, which means at no extra cost to you, making a purchase by clicking these links helps support this site. Thanks!
If you want a copy of my cheat sheet I have made it into a free downloadable printable and you can just the button to get the free printable.
Click here to request your Monthly Musings Printable
I compiled these sheets plus additional information in a book, a two-year journal that is available on Amazon. I don't want to lose the loose sheets of paper and think having it in a book form will make it more of a keepsake. Keep all YOUR musings in one place.
Don't forget to get your free e-book of my latest writing, Fuel your Faith – A Practical Guide to Igniting a Healthy Spirituality. Yes, no cost for the e-book version! Please spread the word.
What did you learn in July? 
Please share –
I would love to hear about your journey and all your life lessons.