March Monthly Musings
Some people don't like March.  Me? I really enjoy March.
March is my birthday month. But more than just that special day in my life, I love watching for the first greening hints of spring – robins, buds on the bushes, and a-just-enough warm breezes to open a window. Yes, we can get nasty weather, even lots of snow in March, but I know it won't last long. March is hope for newness coming.
One of my favorite women of spiritual history is Hildegard of Bingen. She wrote about the greening power of life. I think of her in March. What Hildegard's greening means is the life force within everything that is alive, including us.  Greening refers to vigor and vitality and is a gift and energy from our Creator God planted in us, our world, and our universe to savor and cultivate.
 "The soul is a breath of living spirit, that with excellent sensitivity, permeates the entire body to give it life.  Just so, the breath of the air makes the earth fruitful.  Thus the air is the soul of the earth, moistening it, greening it."
 – St. Hildegard of Bingen
Greening whispers in March and roars in April – revitalizing, life-empowering, and uplifting.
Each month I look back at what I am discovering, learning, and exploring in life – I call these my monthly musings. Capturing these special moments gives meaning, depth, and delight to life. Let's wake up to the wonders in the ordinary all around us.
I record what I notice on the pages of my Monthly Musings Journal. You can use anything, scraps of papers, a journal, or a calendar. Copies of my Monthly Musings Journal are available on Amazon and are a convenient way to keep track of the little things in life we often miss. Or if you want to click the button at the end of this post to get a FREE copy of my one-sheet Monthly Musings handout.
What I Learned in March
Monthly Musings Lesson Learned:
March began for me with a sense of disconnect from God. In silence one morning, I realized how little time I had been spending, just being with God in Centering Prayer. To be honest, laziness and busyness distracted me.
I began Lent with returning to God with my practice of 15-20 minutes of contemplative prayer each morning – even on the crazy days. What a blessing! Duh, I could have guessed that. When we come to God, he runs to meet and embrace us as the father in the prodigal son story. I felt welcomed, accepted and loved in his presence.
I have mentioned in the past a phone app that guides my quiet time. I love how you can pick a chime, chant, gong, etc. to enter inward and also set any amount of time to be with God. The opening and closing prayers are wonderful too. The app is called Centering Prayer and is free.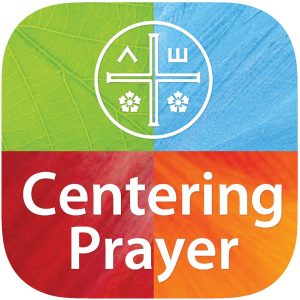 Monthly Musings Good Reads:
Two books in March that I thoroughly enjoyed, highlighted and will return to were:
Atomic Habits – Tiny Changes, Remarkable Results by James Clear
The Gift of Wonder – Creative Practices for Delighting in God.
Highly, highly recommend both of them.
Sitting on my nightstand is Emily P Freeman's newest book The Next Right Thing – A simple, Soulful Practice for Making Life Decisions and Cal Newport's newest release: Digital Minimalism – Choosing a Focused Life in a Noisy World.
Monthly Musings Word of the Month:
Voluble – an adjective that has been around since the 16th century but not in my vocabulary. Voluble means a rolling, spinning of words. A ready and continuous flow of words – so the glib, talkative soul next to you on the airplane or a spokesperson passionate for a cause. This introvert looks at this word with caution and anxiety.
Monthly Musings Wise Words to Remember:
There is influence and muscle in listening to how we use words, especially in our thoughts. I have become aware this month the power – both negatively or positively in saying "I am ________."
Here is an interesting article how one woman changed her life by writing out affirming sentences in her journal to describe who she was presently, not just wishing or hoping who she might be eventually.
I am still struggling with focused reading and this article brought home much truth for me, "Reading in the Age of Constant Distraction."
Fun and Innovative Ideas I Discovered:
My new calendar: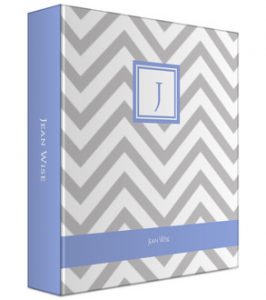 I am a planner geek, a calendar-snob – always trying new setups and formats. I think it is my fruitless effort to control life.  Anyway, I redesigned my original planner from PurpleTrail to a small three-ringed notebook so I can add and remove pages. I created some new personal pages too.  I like this company and how you can vary and design just what you want/need.  Planners are a need, right?
How was your March?
If you want a copy of my cheat sheet, I have made it into a free downloadable printable and you can just the button to get the free printable. I compiled these sheets plus additional information in a book, a two-year journal that is available on Amazon. I don't want to lose the loose sheets of paper and think having it in a book form will make it more of a keepsake. Keep all YOUR musings in one place.
Click here to request your Monthly Musings Printable
What did you learn in March?  Please share – I would love to hear about your journey and all your life lessons.