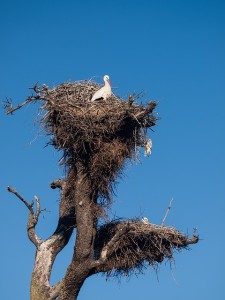 Staying Put
The idea of staying put sounds like a dull, unsuccessful lifestyle. Doesn't the world tell us to make progress, keep growing, and be productive? Aren't we all supposed to set goals and work on them steadily? And as children when we misbehaved, wasn't being sent to our room to "think about what you have done" part of our punishment?
We live in a restless world.
Currently we pursue overstimulation, being bombarded by noise, lights, action, instead of a more peaceful, ordinary path.
What is the value of putting down roots and staying put?
I have been pondering this thought lately with my personal frustration with my local church and the temptation to go "church shopping." My husband wants to stay put as he says, with much truth, that all churches are composed of humans being that bring the same set of wonderful and irritating traits. And it is not a problem that I disagree with my church's theology. The issues that frustrate me have to do with the music and style of worship.
So we are staying put. And I am left to ponder what God is teaching me with this experience.
"If you find yourself in a monastery, do not go to another place, for that will harm you a great deal. Just as the bird who abandons the eggs she was sitting on prevents them from hatching, so the monk or num grows cold and their faith dies when they go from one place to another." – Amma Syncletica
Who said this? This quote is from a 4th century desert mother. During this early period of Christianity, men and women began to live in the deserts of Egypt and the Holy Land. Ammas or wise mothers focused on the love of God in daily living. Their intention was to practice regular times of silence, solitude and stillness. At the same time they sought balance with companionship with other seekers, hospitality, and tolerance.
Amma Syncletica promoted faith by staying put. A person finding the right place was not to flit from one community to another. The desert way for spirituality is to grow deep roots, not shallow ones. Even though I am restless, I do want my spiritual roots to reach deep and not remain shallow and vulnerable.
Often restless people with their constant moving are actually running from truth about themselves. Something for all of us to think about.
I like her reference to a bird sitting on her eggs. The eggs look like nothing is happening. The hard shell blocks all sight into the developing life. The temptation is to fly away.
The ordinariness of daily spiritual practices – prayer, bible study and even staying at the same church – is like sitting on those eggs. The eggs die if they are not tended and kept warm. We often miss the deepness of what the Spirit is showing us when we constantly move from one interest to another instead of focusing on what God is putting right in front of our eyes.
So I am nurturing my current nest right now. I am going to listen and reflect and wait for clarity and wisdom – a much more difficult choice than to fly away. These eggs won't hatch overnight, but I am learning that staying put is tending new life in the eggs found in the nest that God has given me.