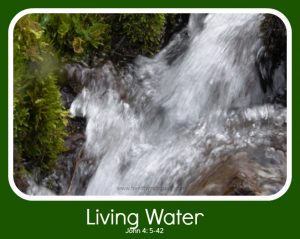 Rinse and Repeat.
I am hearing this jargon in so many conversations lately. #rinserepeat.  Trending slang.
It is also called the shampoo algorithm.
You know the instructions on the shampoo bottle label?
The phrase is a funny reference taken from hair washing guidance and applied to any action that needs to be replicated many times in order to reach a goal or change a behavior.
You could use these words for ordinary actions. Get up, go to work, come home, bed – rinse and repeat.
When we face a habit, desire, or practice that is best implemented on a never-ending cycle.
Or when we fight with an imperfect or resistant obstacle such a weight loss. To achieve something great, it often takes weeks, months, or years of planning and hard work. You go through phases of trial and error. You take two steps forward and one step back. You try this, you try that. You start again. You rinse and repeat.
Basically, it means to do it again.
Two words that also contain spiritual aspects – repeat the essentials that connect you with God. That slow you down to hear him. To serve him. To love God more.
     Prayer is not a one-time conversation.
     Reading the Bible once through doesn't carry you through all the ups and downs of life.
     You don't worship one time.
     One act of service doesn't meet all the human needs around us.
I felt scattered last week. Once again, I realized over the past days I had shortened my morning time with God, skimmed the Bible reading, chatted away to God instead of being, listening with him.
Sigh!  Time to rinse and repeat.
Rinse and repeat is a practice to help me stay consistent in drawing closer to God and keeping him number One in my life.
Rinse and repeat brings me once again into the hands of the Potter to shape me as He wills.
Rinse reminds us of our baptism – we are children of God. Rinse implies forgiveness and fresh starts each moment, day.  Rinse is the refreshment of the Holy Spirit into our souls, renewing and nourishing our journey.
Repeat tells us that instead of getting frustrating that we failed once again, we humbly return to the Lord. He repeats his forgiveness, mercy, and love.
Routines contain blessings. I wrote about this a while back here.
Rinse and repeat help nurture routines, so our spirits continually realign with God.
God's gracious loop of love given over and over again to us.
How do or could you use rinse and repeat?