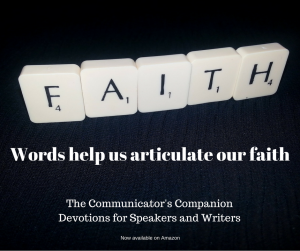 When you think of God, what image forms in your mind and heart?
"What comes into our minds when we think about God is the most important thing about us."
A.W. Tozer
In my spiritual journey, my image of God has evolved. How I saw him as a child – an old man, peering down upon me, ready to judge my every move – is so different from the loving presence I now experience. Dare I admit, God is now not always male to me, either.
To take the time, to see into your heart, asking the question: What is my image of God? takes courage, time, and vulnerability. When I am honest, I find at times, how I view God may not be the healthiest for my spiritual growth. But when I name it, describe how I see God, I learn so much more about God.
Changing Image of God
A few years ago, I realized God often appeared as far away, on the far side of a room. Oddly and surprising to me, God seemed unapproachable, distant, out of grasp. I was shocked to recognize how this image of God still lingered within my spirit. I prayed about this. Talked with my spiritual director. Journaled my deep desire to be closer.
God was so gracious to answer that prayer and invited me to come closer and feel his loving arms accepting and surrounding me. The distance melted in a welcoming embrace.
My image of God changed with this practice of intentionally stating how I am envisioning my Creator. I still occasionally ask myself – right now, how do I see God? The answer often is unexpected and reveals a tender area that needs gentle healing.
Image of God as Communicator
This year I expanded and updated my very first self-published book called the Great Communicator. Originally, I wrote 20 devotions about God's character through the lens in different tasks of speakers and writers. This summer I revised, then expanded the number of devotions to 40. Even if you are not a speaker and writer, these reflections will enrich your time with God.
What fun I had delving into the many aspects of God in different communication roles like:
Poet
Planter of Thoughts
Word Painters
Novelist
Wordsmith
Bookseller
Ink
Chatterer
Blogger
Calligrapher
Playwright
Composer
What I Learned Pondering God's Image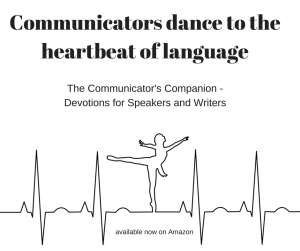 God is always more. More. More than we ever imagine. If we seek, if we ask, she will reveal new facets of her character. She wants to be with us, near us. She wants us to know her deeply and to be with her.
I am grateful that God invited me to see in new ways. Like looking at the glimmering angles of a diamond, I saw God with fresh eyes.
The act of writing a devotion deepens my love of scripture. Even if you aren't a Bible teacher or a writer, try taking a verse and writing it back to God in a prayer. Take one word and free write out in your journal why that word resonates with you. How does that image of God surprise, enrich, magnify your insight to who God is?
I am reminded that God does communicate with us if we pay attention. Yes, I imposed human roles onto God, but in my frail attempt to label Someone beyond my pathetic compartmentalization, I gained insight, wisdom, and most importantly, connection with God.
The Communicator's Companion – Devotions for Speakers and Writers
The Communicator's Companion – Devotions for Speakers and Writers is now available on Amazon. The exciting news is that the e-book is only 99 cents now till the end of October. The print version is also available.
The Communicator's Companion contains 40 devotions based on various communication roles and words. These reflections will nourish your time with God whether you are a speaker, writer, or anyone on a walk of faith.
This new and expanded edition of devotionals for Christian communicators offers encouragement, insight, and grace for the creative work of spreading God's message of love to others.
Discover the numerous ways God communicates. Be inspired to model God's approaches to words, both spoken and written. Grow deeper in your own faith by seeing God from a new point of view. Walk with God through these devotions and listen, learn, and converse with the communicator's Companion.
I pray this book blesses you as you explore God's characteristics, roles, and images.
How has your image of God evolved as you grow spiritually?