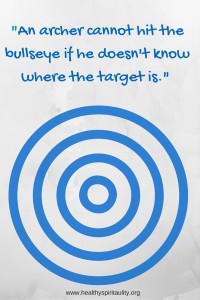 If you were to die today what would your obituary say?  What words would be shared at your funeral?  Though a somber thought, thinking about this eventual fact of life makes me and perhaps you too –  ponder our legacy.
Ever hear the quote: "The reports of my death are greatly exaggerated."? Thinking this was from Mark Twain, I did some research and discovered it is actually a misquote, somewhat based on an actual incident. You can read the full story here.
But essentially he said, "The report of my death was an exaggeration."
So let's hope the report of any of our deaths is a false overstatement too, but imagine what would words would be used to describe your life? How would you like to be remembered?
What will be your legacy?
I began thinking about this when I wrote last month about Finding your Purpose series on Thursdays.
I suggested this practice before on retreats and in presentations as something to try. But last week I read the new book, Living Forward, a Proven Plan to Stop Drifting and Get the Life You Want by Michael Hyatt and Daniel Harkavy and discovered a new and deeper perspective in this activity.
This book is a quick read and abounds with practical tips.  I highly recommend it. I did get the book at no cost since I am part of the book launch team and am under no obligation to give it a high rating, but I am doing so anyway. This book is a keeper.
The chapter on Design Your Legacy is worth the price of the book. The book outlines a great detailed procedure for the exercise of considering your legacy. It offers a framework I had never thought of before for writing my own eulogy.
For example, you identify the key relationships in your life and describe how you want to be remembered by each group/person. This creates a series of "legacy statements" that form your eulogy.  The authors give wonderful examples too to help in the process.
"Begin with the end in mind."
Stephen Covey
"If you don't know where you are going, you'll probably end up somewhere else."
Lewis Carroll
"God gives us dreams a size too big so that we can grow into them."
Author Unknown
Why would you ever want to write your own obituary or eulogy now when hopefully you have many more years ahead of you?
This practice creates an openness and mindset to hear God's plan for your life.
Spending time writing this out clarifies priorities, helps in discerning, increases life satisfaction, enables you to say yes to the things that nourish your soul and no more easily to the things that take you away from your true calling.
No regrets.  I don't want to get to the end of my life full of "gee I wish I had's" and unfulfilled dreams sitting dusty within my heart. I agree with this quote below and one of my favorites:
When I stand before God at the end of my life, I would hope that I would not have a single bit of talent left, and could say, 'I used everything you gave me'.
Erma Bombeck
This is my plan:  I am scheduled to go on a four day retreat the end of March. I plan to take Living Forward Book with me and work through its exercises in the quiet still atmosphere where I hear both God's and my own voice clearer. I encourage you to take some time in the next few months to try this practice also. And you may also want to get the book!
What do you think about the practice of writing your own legacy?