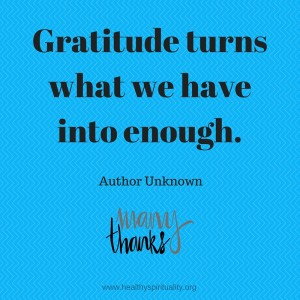 When you hear this word – enough – what comes to mind?
Two phrases arising in my heart in response to this word are being enough and doing enough. I know others may ponder having enough.
One word producing powerful gut reactions. "Enough" becomes a measuring stick of worthiness, competency, or contentment. This word often takes root in our worries, ego, and doubts.
The truth is with God we are enough, we do enough, and we have enough.
My head knows this truth but my heart still questions. When I think or hear myself use this word I am learning to pause and pay attention. Is this true or an old misbelief?  Am using this word as an excuse or stick to beat myself up due to guilt, mistakes, or doubt? Being an Enneagram 3, I know shame and failure trigger me into a spiral of false and murky discouragement.
Enough can be enough – just the right amount at the right time. My expectations – usually based dreamy perfection – is that life should be fair and should all work out. I admit my faith waivers at times, but I do trust God that in the end, in his timing and in his manner, all will be enough.
"All shall be well, and all manner of thing shall be well." Julian of Norwich
As I reread this post before publishing its words, I am fascinated how often I also wrote the word "all" in partnership with this idea.  All is my word of the year and keeps teaching me at unexpected moments. Both words are quantifiers and perhaps the two words walk together more often than we realize. Both hold lessons for our souls.
What brought this word to mind this week is this poem attributed to author Bob Perks. May it bless you as it blessed me with its message:
I wish you enough sun to keep your attitude bright no matter how gray the day may appear.
I wish you enough rain to appreciate the sun even more.
I wish you enough happiness to keep your spirit alive and everlasting.
I wish you enough pain so that even the smallest of joys in life may appear bigger.
I wish you enough gain to satisfy your wanting.
I wish you enough loss to appreciate all that you possess.
I wish you enough hellos to get you through the final good-bye.
What do you think of the word enough?