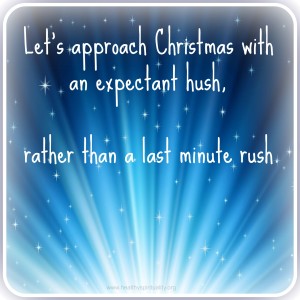 Merry Christmas!
I am a few days early but plan to take off next week – will post again in January, so wishing you a wonderful, blessed Christmas.
And I have a free gift for you too!
Did you know this is the 200 anniversary of the beloved Christmas carol – Silent Night?
I compiled the story behind this hymn, plus other interesting information about it into a free gift PDF for you. I hope it blesses your holiday.
Merry Christmas!
PS. Here are a few of past posts about Christmas if you want to read them: