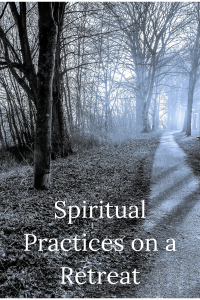 What spiritual practices support a retreat experience?
I recently return from an 8-day silent retreat. What is a silent retreat?  Here are some previous blog posts about this intentional time with God.  
Last week I reflected how my word of the year guided my week at a retreat center. I also observed how various spiritual practices slowed me down and helped me pay attention to God's presence.
Spiritual practices don't impress God, just so he answers your prayers. Spiritual practices are tools that align our hearts with God's.
Most of these practices I have experienced before, but once again realized their value in the spiritual journey. These are essential and life-giving for me. Maybe my sharing will remind you once again of the places and ways you too can connect with God.
Silence and Solitude – My soul revived soaking in silence and solitude. This shouldn't surprise me but each time these practices astonish me with their renewing impact. I read that Dallas Willard wrote that these were the "most radical of the spiritual disciplines."  I don't know how radical they were for me but definitely nourishing. Silence and solitude create the space for undivided attention and time with God. A place to centered where I know who I am, where I know what I am called to do, and where I hear, talk, and be with God.
Being, not doing – My default mode is to do.  I love to-do lists, planners, organizing, and whatever else I can cling to in order to appear as if I have life all together and in control. Retreat reminds me to be.  God loves me as I am, not as some future or false self. Be. Be still. Be with Me. Be loved. Being is my home of hope, healing, and health.  Ruth Haley Barton writes, "The willingness to see ourselves as we are and to name it in God's presence is at the very heart of the spiritual journey."
Love of God – I arrived at the retreat center very scattered and fragmented. Resting in God's love provided the bedrock, the sure foundation to stand in my brokenness and be healed. I left with a deep peace after allowing the "mud to settle" and the pieces fall quietly into the place of unconditional love of God.
Being present and paying attention – Open-ended and unanswered questions filled the retreat this year for me. I didn't leave with answers, but God used the questions to prune and sculpt my soul. I wrote in my journal, "Maybe there are no answers. The lesson is in the wrestling, welcoming, and wondering with the questions."
Enjoying Nature – Trees renew me. Walking in cool forest air lifts my spirit. Seeing "herds" – groups of 10+ squirrels romping up and down stumps made me smile. Watching hawks soar effortlessly on the afternoon warm air currents. God's holy is all around when we take the time to see his creation.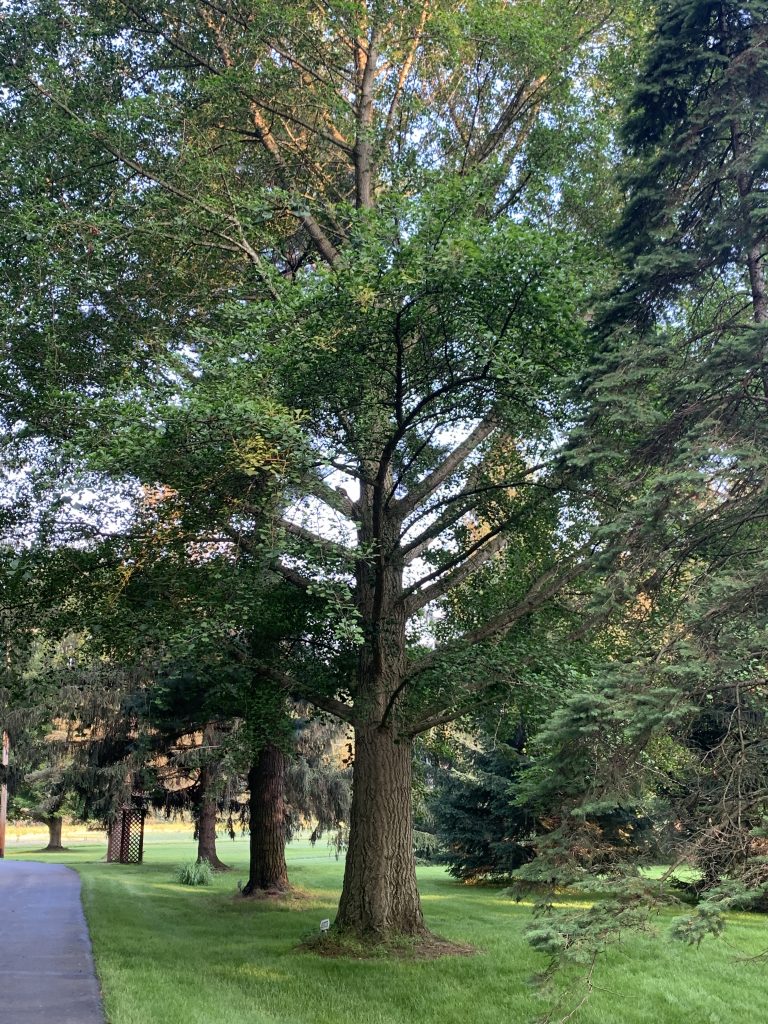 Discernment – I asked for clarity from God on a major decision looming in the coming months. I didn't get a final answer, but gained so much insight to my motivations, deep desires, and how my decision impacts others. I know my next steps, though the exact destination is yet to appear. I was also reminded that whatever direction I take, I will also choose joy and thankfulness in that journey.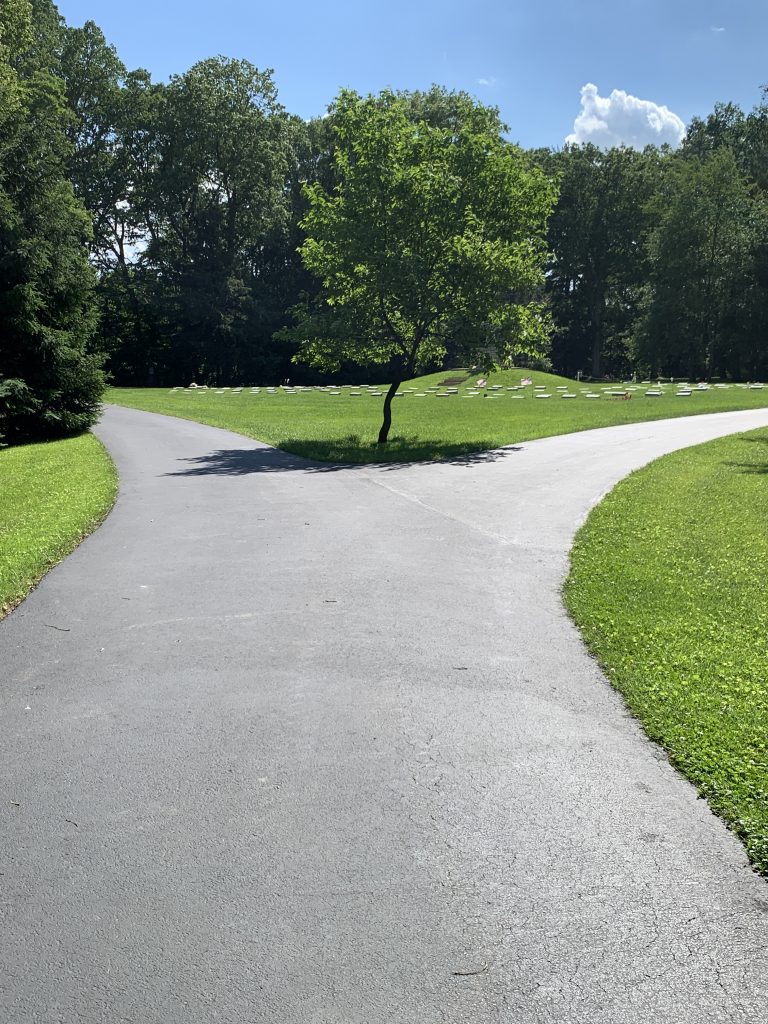 Community in silence – Twenty-some other people attended this retreat. The sense of community even in silence always amazes me. The joy and smiles as we walked the labyrinth together one evening. I developed "nicknames" for some of them as we shared meals together quietly. I knew some of their routines – who liked to walk in the early morning like I did or sit on the second-floor porch in the afternoon sun. We were one family in joyful love of God.
How are your spiritual practices nourishing your soul?