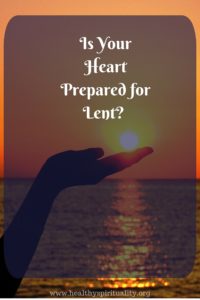 How to Observe Lent and Be Ready for Easter
Lent begins this year on March 1 and Easter arrives April 16. If we start thinking now how to spend these next 40 days preparing our hearts for Easter, we can be better ready to start on Ash Wednesday.
Two weeks ago, I shared a little about the Lenten seasons, what it is and the 5 A's of getting ready. I loved Henri Nouwen's quote too.
This week let's explore different ways to observe Lent that bring us closer to God during this time, so we are ready to hear the Easter message in April.
Hold this question in your heart:
When you wake up on Easter morning, how will you be different? 
4 Ways to Observe Lent
The Internet and Pinterest overflow with specific ways to observe Lent. Here are four broad categories of activities with a few examples in each one to inspire you on how you get your heart ready for Easter. The four types of Lenten ideas are Clear out, Climb in, Care for, and Cheer up.
Observe Lent – Clear Out
If we picture all the obstructions between us and God as a wilderness,
Lent presents us with time to clear and cultivate a part of that wilderness,
to create an open space in it.
In this newly opened space, we may live more freely and
commune more closely with the divine.
We can transform this wilderness and make it our home, our garden,
a place that invites God in and asks God to stay.
-Sarah Parsons

A Clearing Season: Reflections for Lent
The idea of creating space for God in an open and clear heart appeals to me. The spiritual practice most people think of during Lent to do this is fasting.
Fasting includes ideas of giving up chocolate, soda, or ice cream or meat on Fridays during this time, while we often forget the practice of fasting isn't done by itself, but accompanies giving and prayer too. Self-denial, though can leads to a greater sense of wholeness.
Fasting from something isn't always food. One year I gave up sarcasm, which proved much difficult that I ever realized. Some people will fast from media or spending so much time on blogs or emails.  Others try to give up gossip. Some people give away 40 items for 40 days.
The challenge now is to ponder what we are addicted to or what distracts us from God and give that up or at least reduced it during Lent.  I hope that doesn't mean my morning coffee – LOL
What comes between us and God? Is it time to let go of what we hold so tightly to that we can't open our hands to receive God's blessings?  This quote from Martin Luther wakes me up to think about what adheres to my soul instead of God.
"Whatever your heart clings to and confides in, that is really your God."
This year, I am clearing out or giving up my impulse buying. I tend to hit that purchase now button without fully thinking through if I need to buy more stuff or take another class. My ego wants the quick satisfaction, my time management pride shouts, "Do it now and it's done," and my emotions quiver under the fear of missing out.
For Lent, I am fasting from impulse buying.
Less stuff, less haste, more pause, and more hesitate.
[Tweet "Less stuff, less haste, more pause, and more hesitate."]
Observe Lent – Climb In
How will we climb into, draw near, and walk next to God during Lent? What practices can we observe to hear him better, to know him better and to be transformed by his presence?
Prayer is a foundation of our faith and cultivates our hearts for God. Is there a special prayer or a new way of praying you could try during Lent?
You may not be a person who keeps a spiritual journal or have struggled being consistent with this journaling.  Writing your prayers in a journal for a set period of time like Lent makes this practice easier.
Finding a Lenten Devotional that brings the scriptures alive each day for you is another way to spend time with God.  Here are a few of my favorites:
Lent and Easter Wisdom from Henri J. M. Nouwen: Daily Scripture and Prayers Together with Nouwen's Own Words (Lent & Easter Wisdom)
Wondrous Encounters: Scripture for Lent by Richard Rohr
Lent and Easter Wisdom from Thomas Merton: Daily Scripture and Prayers, Together with Thomas Merton's Own Words
God Is on the Cross: Reflections on Lent and Easter by Dietrich Bonhoeffer
And I would be amiss not to mention my own book, 40 Voices: A Lenten Devotional:
Observe Lent – Care For
In addition to clearing up and climbing in, what could you care for during Lent? Is there some place you felt called to give or offer time and talents to?  This may be the chance to try this type of offering.

Here are some other simple ideas to Care For during Lent:
Visit a nursing home
Write that long overdue letter
Don't take the best parking spot at the store
Have dinner as a family at least once a week
Serve food at a shelter
Bring treats to the humane society
Bake cookies for a neighbor
Thank your pastor
Pray for 40 people
Observe Lent -Cheer Up
Lent is normally a solemn time of repentance.  But God is also a source of joy and delight. While we journey towards the cross, knowing all that Christ has done for us, let's also find time to smile during Lent.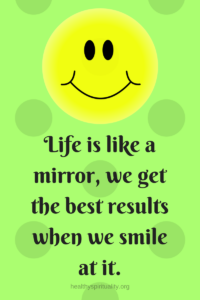 Share a smile.
Give a smile
Be the reason someone smiles.
One the most fun and educational activities each year I love to follow is Lent Madness.
Based loosely on the wildly popular NCAA basketball tournament, Lent Madness pits 32 saints against one another in public voting as they compete for the coveted Golden Halo. But it is more than that: Lent Madness is actually an online devotional tool designed to help people learn about saints. The competition begins on Thursday, March 2 and takes place at www.lentmadness.org
The format is straightforward: 32 saints are placed into a tournament-like single elimination bracket.  Each pairing remains open for twenty-four hours, and people vote for their favorite saint. Sixteen saints make it to the Round of the Saintly Sixteen; eight advance to the Round of the Elate Eight; four make it to the Faithful Four; two to the Championship; and the winner is awarded the Golden Halo.
The two mad-capped and slightly crazy czars of Lenten Madness are Rev. Tim Schenck and Rev. Scott Gunn. Their funny videos, antics and saintly sarcasm brings joy to Lent and I think that brings delight to God.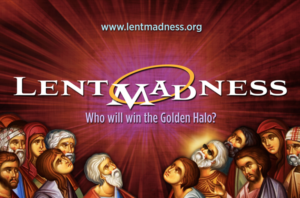 Observe Lent Resources
Here are some past Healthy Spirituality blog posts about Lent you may enjoy:
Is Your Heart Prepared for Lent?
I hope this has started your thinking about how you will spend time during Lent opening your heart to the power of Easter.
And thanks for your support and book review on my latest book: 40 Voices: A Lenten Devotional that is now available on Amazon. I hope it blesses your journey by hearing the voices of the places and people in Jesus' last week on earth.
Leave a comment on how you plan to observe Lent this year. Let's share ideas!